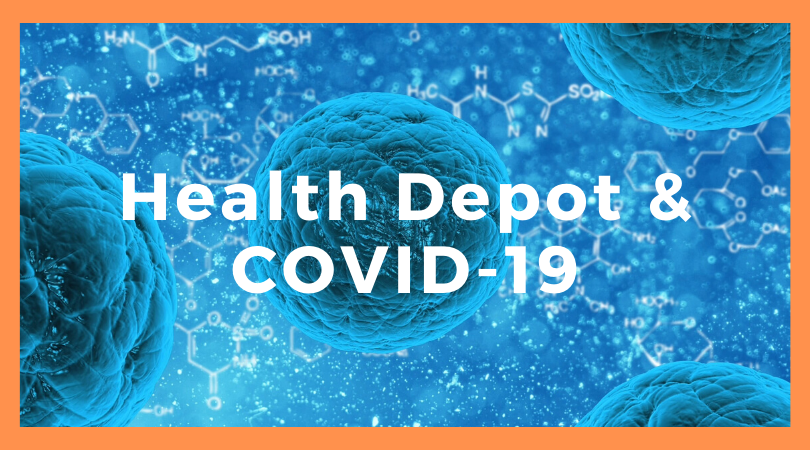 If you missed the recent Annual Health Depot Member Meeting on COVID-19, here are the remarks President Doug Abbott made at that meeting:
Health Depot Association Members,
It is an unprecedented time in our nation as we collectively respond and react to the Coronavirus COVID-19 pandemic sweeping the world.  At Health Depot, we are dedicated to the health and well-being of our members, employees and our surrounding communities.
As a reminder, we want our members to know many of our Health Depot membership levels include a telemedicine program. It is highly recommended that members first use telemedicine to avoid unnecessary contact. And our telemedicine benefits provide free and unlimited physician consultations for you and your family members. Many of our memberships also include a discount Rx benefit. You can find all the information about your membership in our Member Portal. We will also post COVID-19 updates on the Member Portal as new information arises.
Also, as the coronavirus spreads throughout the United States, we feel it necessary to inform you about the potential of longer hold times as questions about COVID-19 increase. Due to the likelihood of higher than normal call volume in our Member Services department, we ask that all members first reach out to Member Services by email for the quickest response at customerservice@premierhsllc.com.
In 2019, we were proud to be able to award scholarships of $2,500 to dependents of three Health Depot members, selected by Scholarship America, an independent administrator.  Knowing the changes in the global economy that we are all faced with, Health Depot is pleased to extend this opportunity to apply for the 2020-21 scholastic year.  Details will be provided to members in the coming weeks.
Please continue to regularly review our Health Depot information resources like Twitter, Facebook, LinkedIn and the newsletter, so you can stay informed as we continue to receive and communicate information that can be helpful to our members in the coming weeks and months. We want to say thank you for your patience and understanding as we navigate an uncertain time together.  We wish everyone safety and good health during this time of precaution.
Sincerely,
Doug Abbott