Stress Less with Mindful Movement
You may notice you feel better after you exercise. Most people experience increased energy and an improvement in overall well-being as physical activity becomes routine. Studies have shown that regular physical activity can help relieve depression and may even lower your risk of developing it.
If you are not the active type, are older or have physical limitations, you can still add healthy movement to your life.
For example, the National Institutes of Health (NIH) describes yoga, tai chi and qi gong as centuries-old, mind-body practices. They involve specific postures and movements combined with mental focus, breathing techniques, and meditation or relaxation. Even walking can be done mindfully as a form of meditation.
Some research studies have suggested that practicing these mindful movement activities may help:
manage stress, depression and insomnia
lower blood pressure
improve balance and stability
relieve chronic pain
improve quality of life and mood in people with heart disease, cancer and other chronic illnesses
motivate you to exercise more and eat healthier
A recent study concluded that yoga may improve heart health, including body mass index (BMI), blood pressure, cholesterol and heart rate. More research is needed.
But it's clear that yoga is becoming more popular. In the last 10 years the number of Americans practicing yoga has nearly doubled. It's now practiced by more than 21 million adults and more than 1.5 million children.
Yoga and other mindful practices can be gentle and may be done by just about anyone, anywhere, with no special equipment needed.*
Look for classes in your community or instructional videos, books and websites.
Whatever way you choose to get active, your heart will benefit. And you may find yourself feeling happier and more relaxed, too.

*There is a wide variety of yoga styles; not all are gentle. The NIH recommends that people with high blood pressure and women who are pregnant should modify or avoid some yoga poses. Talk with your healthcare provider and a qualified instructor if you have concerns.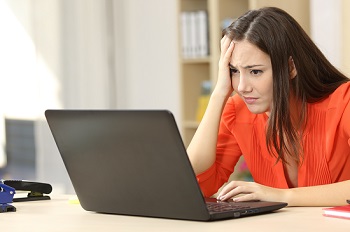 As entrepreneurs, we are faced with certain additional stresses that are unique to the small business/entrepreneur world.  Everyone talks about the rewarding feeling when your venture is doing well, but the struggles along the way are rarely discussed.  With the additional pressures of starting up a business and making it successful every day, those stress points can start to bleed into daily decisions and possibly impact how you handle your business.
A recent article on Entrepreneur.com highlights how stress and mental health play a role in the success of small businesses and how to address.  Entrepreneurship is often lonely on the journey to success, as few around us are experiencing the same highs and lows of getting a business up and running.  Keeping an eye on mental health is important for you and could even be detrimental to the success of your company.
Some key ways to stay on top of your mental health as an entrepreneur:
Divide Your Workload – Create priorities for yourself and label your work so that you can create some predictability in your workload and manage deadlines.
Factor in the Physical – Adding in a favorite workout or activity during your day can clear your mind and release stress and give you an immediate sense of satisfaction in seeing a result that you sometimes can't get when working on a project. Plus, getting outside and away from the computer allows you to step away from the small screen and look at the bigger picture.
Build a Support Group – Find other small business owners and entrepreneurs to share challenges and successes.
Focus on the positives – Journal or meditate on even the small wins along the way to help stay positive on your journey.
The journey to entrepreneurship can exhaust you physically and mentally - be sure you recognize the signs so you can be better equipped to manage the road ahead.
Sources: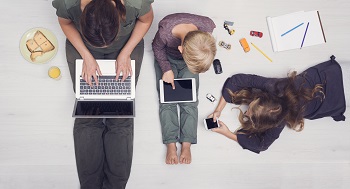 As we begin to make resolutions for a healthy and prosperous new year, consider reducing the time you spend in front of screens.  According to a Nielsen report released in June 2016, adults spend an average of 10 hours and 39 minutes daily in front of screens – including tablets, smartphones, Internet and television.  This time increased from the previous year by an hour average overall.  In addition, the time spent in front of the screen and what is consumed while there can be detrimental to your health.
A new book, "The Power of Off," by Nancy Colier, a New York psychotherapist, provides some insights into connecting outside of the screens.  In a recent interview with the New York Times, she says, "It's connections to other human beings – real-life connections, not digital ones – that nourish us and make us feel like we count.  Our presences, our full attention is the most important thing we can give each other.  Digital communications don't result in deeper connections, in feeling loved and supported."
Creating a healthy media environment and screen time limits is critical for quality family time, decreasing overall stress and building stronger relationships.
Common Sense Media provides 7 Media Resolutions for Families in 2017:
Have a device-free dinner – by taking your devices off the table, you can interact on a personal level about daily issues and current events.
When it comes to media, think quality, not quantity – aim for a balance between educational, online activities and offline, physical activities during the week.
Use media for relationship strengthening – join your kids on their video game networks to play games like Minecraft or Pokémon together or create Musical.ly videos together. Even reviewing photos and videos on the family shared network as a family provides an opportunity to reminisce together.
Don't ban; have a plan – try to keep an open mind about what your kids are on, but create limits and boundaries. Help kids to understand about positive online interactions and talk with them about what they are doing online.
Seek out diverse characters – help your kids learn how to get along with all types of people by exposing them to different types of people in a healthy, safe way.
Raise media-savvy kids – not everything we see on the Internet is true, even if it is presented in a way that makes you believe it could be (fake "news" sources). Teach kids about legitimate news versus click bait.
Tighten your privacy – now is the time to have conversations with your kids about revealing personal information and the potential consequences for what you post or say online.
For more information on how to balance lifestyle with digital media and creating a personalized family plan, visit www.healthychildren.org/mediuseplan.
Sources:
The Nielsen Total Audience Report Q1