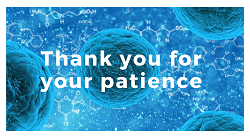 With the continued impact of COVID-19, we are experiencing higher than normal hold times. For quicker response times, please send an email to customerservice@premierhsllc.com. Emails will be answered in the order they were received.  We also encourage members to log in to your member portal, where you can access all of your member materials and perhaps find answers to many of your questions. We appreciate your patience during this unprecedented time.
Our Purpose
Navigating the world of health care and wellness can be confusing.  As a self-employed individual, small business owner or entrepreneur, you may be looking for information about taking care of yourself and your loved ones, while focusing on your business endeavors - all while trying to save time and money doing it.  The Health Depot Association was designed with those goals in mind - providing industry-leading business, health and lifestyle benefits and resources so that you can concentrate on growing your business.
How Do We Work?
We utilize our buying power as a large association of individuals and businesses to negotiate the best deals for you and/or your employees.
Benefits of Health Depot Membership