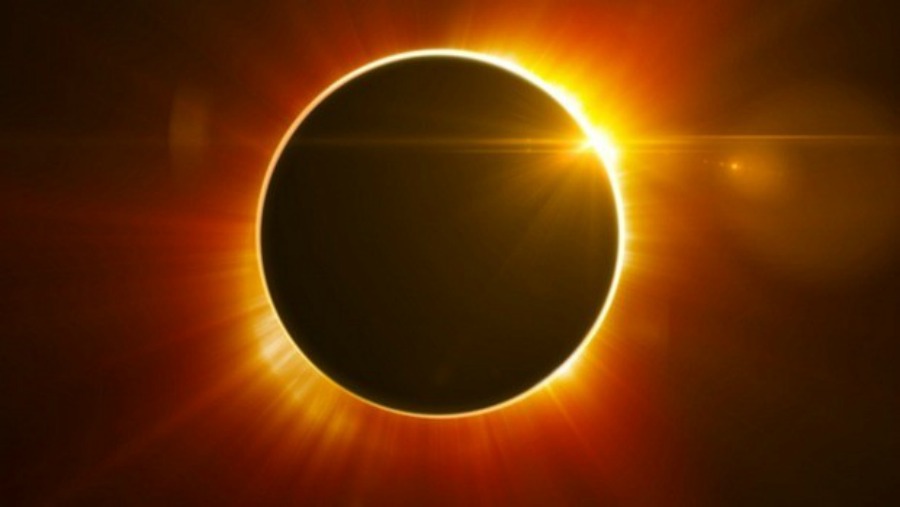 A total solar eclipse is targeted to sweep across the United States on August 21.  A solar eclipse occurs when the moon blocks any part of the sun.  Check here for the path that the total eclipse will take in North America. Our country hasn't experienced a solar event like this since 1979, so you may not be aware of the potential dangers to your eyesight.
NASA has provided some safety tips that will allow interested viewers the ability to participate without causing permanent damage to the eyes. Highlights include checking the safety authenticity of viewing glasses for basic proper safety viewing standards, including:
Having a designated ISO 12312-2 international standard
Have the manufacter's name and address printed on the product
Not be older than three years or have scratched/wrinkled lenses
Not be a homemade filter
Not be ordinary sunglasses – even very dark ones should not be a replacement for eclipse viewing glasses or handheld solar viewers
Check your glasses or viewers as indicated here.  After verifying you have the appropriate equipment, don't forget about using them correctly:
Always supervise children using solar filters or viewers
Stand still and cover your eyes with the eclipse glasses or viewer before looking up at the sun.
Look away from the sun before removing your glasses/viewer.
Do not look at the sun through an unfiltered camera, telescope, binoculars or other device.
Don't look through cameras, telescopes, binoculars, etc while using your solar viewer or eclipse glasses.
Watching an eclipse without taking these precautions can result in solar retinopathy, an injury to the retinal tissues that can result in impaired vision, sometimes permanent.  Prepare ahead, so you can enjoy this amazing, natural phenomenon in a safe way.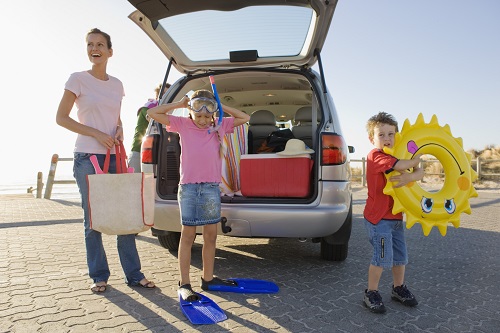 If you're taking a vacation this summer, planning your trip may already be underway. Here are some tips that can help you save money:
Find an Affordable Flight – Book your flight on the best days. Ticket prices fluctuate frequently. Booking flights earlier in the week is best for the least expensive fares. Most airlines offer lower prices on Monday, Tuesday and Wednesday.  The more in advance you book your flight, the less your ticket will cost.  Be sure to shop around for the best fares. Don't forget to be flexible on your travel days. It can save you money on your ticket. There are many travel sites, like Priceline, Travelocity, Kayak and Orbitz, even Google Flights, that can help you compare airfares. 
Consider Driving – Even with gas prices on the rise, driving can still be more economical than flying.  Traveling by car adds convenience if you're packing a lot of things – like beach gear (you'll be able to avoid expensive beach rentals).  Plus, by driving, you can enjoy the scenery along the way. Although driving will take longer to get to your destination, making a few stops can help -- especially if you have children.  You may even find a fun new restaurant on your route.  If gas prices are a concern, you can visit www.gasbuddy.com to help you find the least expensive gas on your trip.
Use Vacation Rentals – Try a vacation rental instead of a hotel. Whether you select an apartment or house, rentals can save you money.  Rentals offer more space, which is perfect for accommodating larger groups.  Plus, rentals include a kitchen, which will help you to minimize eating out. You can stock up your kitchen with food from a local grocery.  You'll be amazed how much money you'll save compared to eating out at every meal.  Dining out is expensive, particularly in touristy areas. Check out www.vrbo.com or www.airbnb.com to look at options.
Dine at Lunch – Although dining in can save you money, going out to restaurants is still part of the fun experience of vacationing.  It's nice taking a break from cooking and enjoying a fine meal – especially in a place with great ambiance. If you want to dine out but still want to save money, try eating out at lunch instead of dinner.  Menu prices tend to be 30% less, plus you'll be less likely to order costly drinks when dining earlier in the day.  Plus, restaurants tend to be less busy at lunch. You may even find that after a long day of sightseeing, it's nice to go back to your accommodations to wind down from the busy day and enjoy a relaxing meal.  For a time saver, you can prep food early in the day, like chopping vegetables and marinating meats.
Source: travelchannel.com

Fun for the Whole Family
Would you rather spend your free time with your family than at the gym? Look for ways the whole family can get active together! You'll all benefit, because regular physical activity can help:
control weight
build strong bones and prevent bone loss
improve sleep
relieve depression
decrease risk of heart disease, stroke, diabetes and high blood pressure
improve quality of life at all ages
It may sound impossible to add even one more thing into your busy family schedule. Try keeping a log of each family member's daily activities for one week. You'll get an idea of when you might be able to get everyone together for physical activity. It can also help you see which activities you can cut back on, like screen time.
As kids get older the appeal of the playground fades and the lure of electronic devices gets stronger. It can be hard for them to get an hour of physical activity each day if they don't take part in P.E. or sports. While an hour each day might sound like a lot of time, there are many ways to build activity into your family routine. Even smaller blocks of 15 or 20 minutes will add up.
Here are some family activity ideas:
Enjoy the great outdoors. Take a walk or bike ride in your neighborhood. Put up a basketball hoop in the driveway or play catch in the yard. Head to the park with the dog or a soccer ball.
Rediscover your inner child. Play a family game of tag or hot potato. Try a pillow fight or squirt gun battle. Have a dance party and take turns playing DJ.
Replace screen time. Instead of heading right for the TV or computer after dinner, make that your active family time. Switch up movie night with bowling or miniature golf.
Make it a friendly competition. See who can hula hoop the longest. Race to the corner store. Have a jumping jack contest. Keep track of everyone's physical activity for a month, and offer a prize to the family member who logs the most hours.
Plant a garden. Growing fruits and veggies gives your family a reason to get outside each day. It also encourages healthy eating habits.
Team up on chores. Rake leaves, shovel snow, do yardwork and tackle other home-maintenance projects as a family. In the end, you will have improved your home and your family's health.
Park and walk. Make it a habit to park a bit further from school or church and walk the rest of the way.
Remember, active parents raise active children. Set an example and make fitness a priority for you and your family.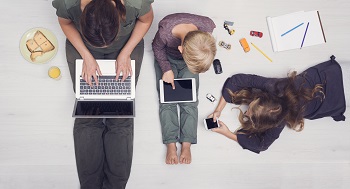 As we begin to make resolutions for a healthy and prosperous new year, consider reducing the time you spend in front of screens.  According to a Nielsen report released in June 2016, adults spend an average of 10 hours and 39 minutes daily in front of screens – including tablets, smartphones, Internet and television.  This time increased from the previous year by an hour average overall.  In addition, the time spent in front of the screen and what is consumed while there can be detrimental to your health.
A new book, "The Power of Off," by Nancy Colier, a New York psychotherapist, provides some insights into connecting outside of the screens.  In a recent interview with the New York Times, she says, "It's connections to other human beings – real-life connections, not digital ones – that nourish us and make us feel like we count.  Our presences, our full attention is the most important thing we can give each other.  Digital communications don't result in deeper connections, in feeling loved and supported."
Creating a healthy media environment and screen time limits is critical for quality family time, decreasing overall stress and building stronger relationships.
Common Sense Media provides 7 Media Resolutions for Families in 2017:
Have a device-free dinner – by taking your devices off the table, you can interact on a personal level about daily issues and current events.
When it comes to media, think quality, not quantity – aim for a balance between educational, online activities and offline, physical activities during the week.
Use media for relationship strengthening – join your kids on their video game networks to play games like Minecraft or Pokémon together or create Musical.ly videos together. Even reviewing photos and videos on the family shared network as a family provides an opportunity to reminisce together.
Don't ban; have a plan – try to keep an open mind about what your kids are on, but create limits and boundaries. Help kids to understand about positive online interactions and talk with them about what they are doing online.
Seek out diverse characters – help your kids learn how to get along with all types of people by exposing them to different types of people in a healthy, safe way.
Raise media-savvy kids – not everything we see on the Internet is true, even if it is presented in a way that makes you believe it could be (fake "news" sources). Teach kids about legitimate news versus click bait.
Tighten your privacy – now is the time to have conversations with your kids about revealing personal information and the potential consequences for what you post or say online.
For more information on how to balance lifestyle with digital media and creating a personalized family plan, visit www.healthychildren.org/mediuseplan.
Sources:
The Nielsen Total Audience Report Q1