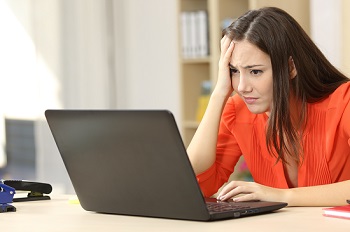 As entrepreneurs, we are faced with certain additional stresses that are unique to the small business/entrepreneur world.  Everyone talks about the rewarding feeling when your venture is doing well, but the struggles along the way are rarely discussed.  With the additional pressures of starting up a business and making it successful every day, those stress points can start to bleed into daily decisions and possibly impact how you handle your business.
A recent article on Entrepreneur.com highlights how stress and mental health play a role in the success of small businesses and how to address.  Entrepreneurship is often lonely on the journey to success, as few around us are experiencing the same highs and lows of getting a business up and running.  Keeping an eye on mental health is important for you and could even be detrimental to the success of your company.
Some key ways to stay on top of your mental health as an entrepreneur:
Divide Your Workload – Create priorities for yourself and label your work so that you can create some predictability in your workload and manage deadlines.
Factor in the Physical – Adding in a favorite workout or activity during your day can clear your mind and release stress and give you an immediate sense of satisfaction in seeing a result that you sometimes can't get when working on a project. Plus, getting outside and away from the computer allows you to step away from the small screen and look at the bigger picture.
Build a Support Group – Find other small business owners and entrepreneurs to share challenges and successes.
Focus on the positives – Journal or meditate on even the small wins along the way to help stay positive on your journey.
The journey to entrepreneurship can exhaust you physically and mentally - be sure you recognize the signs so you can be better equipped to manage the road ahead.
Sources: