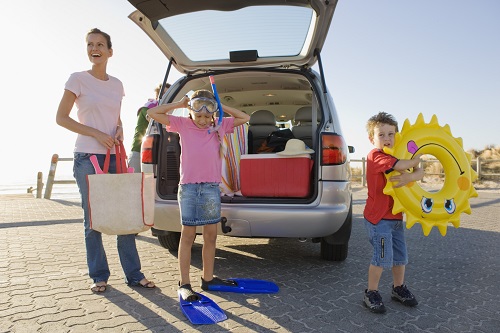 If you're taking a vacation this summer, planning your trip may already be underway. Here are some tips that can help you save money:
Find an Affordable Flight – Book your flight on the best days. Ticket prices fluctuate frequently. Booking flights earlier in the week is best for the least expensive fares. Most airlines offer lower prices on Monday, Tuesday and Wednesday.  The more in advance you book your flight, the less your ticket will cost.  Be sure to shop around for the best fares. Don't forget to be flexible on your travel days. It can save you money on your ticket. There are many travel sites, like Priceline, Travelocity, Kayak and Orbitz, even Google Flights, that can help you compare airfares. 
Consider Driving – Even with gas prices on the rise, driving can still be more economical than flying.  Traveling by car adds convenience if you're packing a lot of things – like beach gear (you'll be able to avoid expensive beach rentals).  Plus, by driving, you can enjoy the scenery along the way. Although driving will take longer to get to your destination, making a few stops can help -- especially if you have children.  You may even find a fun new restaurant on your route.  If gas prices are a concern, you can visit www.gasbuddy.com to help you find the least expensive gas on your trip.
Use Vacation Rentals – Try a vacation rental instead of a hotel. Whether you select an apartment or house, rentals can save you money.  Rentals offer more space, which is perfect for accommodating larger groups.  Plus, rentals include a kitchen, which will help you to minimize eating out. You can stock up your kitchen with food from a local grocery.  You'll be amazed how much money you'll save compared to eating out at every meal.  Dining out is expensive, particularly in touristy areas. Check out www.vrbo.com or www.airbnb.com to look at options.
Dine at Lunch – Although dining in can save you money, going out to restaurants is still part of the fun experience of vacationing.  It's nice taking a break from cooking and enjoying a fine meal – especially in a place with great ambiance. If you want to dine out but still want to save money, try eating out at lunch instead of dinner.  Menu prices tend to be 30% less, plus you'll be less likely to order costly drinks when dining earlier in the day.  Plus, restaurants tend to be less busy at lunch. You may even find that after a long day of sightseeing, it's nice to go back to your accommodations to wind down from the busy day and enjoy a relaxing meal.  For a time saver, you can prep food early in the day, like chopping vegetables and marinating meats.
Source: travelchannel.com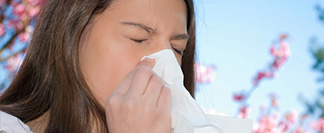 Living with allergies can be difficult, and unfortunately, allergies are extremely common. It's estimated that as many as 50 million people in the U.S. experience allergy symptoms, including nasal congestion, sneezing, sinus pressure, eye irritation and even asthma for severe allergy sufferers. Allergic reactions are triggered by many different types of allergens, like pollen, which are worse seasonally when particles are released from trees, weeds and grasses. Pollen can even travel long distances through the wind, so you don't need to live near trees that trigger your allergies to be affected by their pollen.
No matter what type of pollen that affects you, these tips can help get your allergies under control:
Limit your time outside – Stay indoors at times when pollen counts are highest. It also helps to know what pollen triggers your allergies. Pollen is typically highest from 5 am to 10 am and on windy days.
Find out pollen counts in your area – You can look up pollen counts in your area. Click here to look up counts by zip code.
Stay indoors on hot, dry days – Pollen is more likely to be in the air on hot days and on the ground on cooler, wet days.
Wear a mask when working outside – It can help while gardening or doing other yard work. You may want to avoid mowing the lawn if you are experiencing allergy symptoms.
Change your clothes after spending time outside – Pollen may have been picked up on your clothes when you were outside. For severe sufferers, showers are recommended to remove pollen that may have collected in your hair and skin.
Keep your home clean – Frequent vacuuming can help. Be sure to change your air conditioning filters often.
Keep windows closed – This will limit the amount of allergens that enter your home. The same thing applies to your car.
Wash your hands frequently – This can especially help if you have a pet, as they can bring in pollen they have been in contact with outside.
Consider allergy medication to treat symptoms – Antihistamines reduce or block histamines – the chemicals the body makes when allergic reaction is triggered. Many medications are available over-the-counter. If you're not sure which medication to use, be sure to consult with your doctor, especially if you have other health conditions.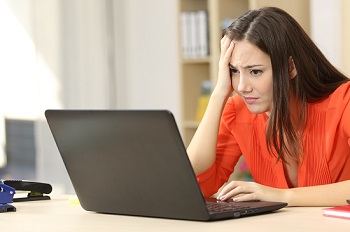 As entrepreneurs, we are faced with certain additional stresses that are unique to the small business/entrepreneur world.  Everyone talks about the rewarding feeling when your venture is doing well, but the struggles along the way are rarely discussed.  With the additional pressures of starting up a business and making it successful every day, those stress points can start to bleed into daily decisions and possibly impact how you handle your business.
A recent article on Entrepreneur.com highlights how stress and mental health play a role in the success of small businesses and how to address.  Entrepreneurship is often lonely on the journey to success, as few around us are experiencing the same highs and lows of getting a business up and running.  Keeping an eye on mental health is important for you and could even be detrimental to the success of your company.
Some key ways to stay on top of your mental health as an entrepreneur:
Divide Your Workload – Create priorities for yourself and label your work so that you can create some predictability in your workload and manage deadlines.
Factor in the Physical – Adding in a favorite workout or activity during your day can clear your mind and release stress and give you an immediate sense of satisfaction in seeing a result that you sometimes can't get when working on a project. Plus, getting outside and away from the computer allows you to step away from the small screen and look at the bigger picture.
Build a Support Group – Find other small business owners and entrepreneurs to share challenges and successes.
Focus on the positives – Journal or meditate on even the small wins along the way to help stay positive on your journey.
The journey to entrepreneurship can exhaust you physically and mentally - be sure you recognize the signs so you can be better equipped to manage the road ahead.
Sources: