Starting Coverage: December 04
About HD Protection
The HD Protection membership includes discounts and special offers on a variety of health care, consumer and business products and services, selected to save you money on everyday needs.
Click Each Tab Below to Learn More About HD Protection -
Open All Tabs
Association Benefits
Consumer Discounts

CLC Legal Access
Through the CLC Legal Access program, our members have access to free initial legal consultations and discounted services to address many common legal concerns. Members also receive simple will preparation and access to online legal resources at no additional cost.

Financial Counseling
Through My Secure Advantage (MSA), HD members and eligible family members have all the resources needed to feel confident about financial goals in any stage of life – be it growing a family, buying a house, caring for aging parents, or planning retirement.

CLC ID Theft & Fraud Resolution
Members and family receive identity theft and fraud resolution services through CLC, Inc. The CLC identity theft resolution program was developed to help guide victims of identity theft and other fraudulent crimes through the complex process of restoring their personal identity, credit rating, financial security, and legal integrity. This benefit includes ID Monitoring, Fraud Restoration, Document Preparation, Lost/Stolen Purse or Wallet Services, Financial Coaching, and Legal Consultation.

Gym America
Online access for personalized meal plans tailored to your needs, interactive tools for keeping you on track with fitness and nutrition goals, smart weekly shopping lists and much more for a special price.

Retail Benefits
Through this online shopping site, members can earn up to 40% cash back at more than 5,000 leading merchants and save even more with coupons that can be used instantly in-store. Shop at popular stores like Walmart, Target, Best Buy, Crate & Barrel, Gap, Banana Republic, Champs Sports, Home Depot, Macy's and JCPenney. Book travel (airfare, hotels, rental cars, and more) through featured sites like Travelocity, Orbitz, Hotels.com, Priceline and Expedia.

Moving Discounts
Cord Moving and Storage Co., an agent for North American Van Lines, offers members valuable discounts on moving and relocation services while providing the highest level of service and customer satisfaction.

Car Rental Discounts
Take advantage of affordable auto rental rates from Avis®, Budget® and Dollar® Rent A Car.

True Car Auto Buying Service
Save time and money shopping for a new or used car through True Car. Members receive exclusive pricing, price protection and a hassle-free buying experience at thousands of Certified Dealers.

GlobalFit Gym Network
Members receive discounted gym memberships at more than 9,000 gyms nationwide including, L.A. Fitness, Anytime Fitness, Gold's Gym, 24 Hour Fitness, and local favorites. Members can also take advantage of exclusive member savings on wearable technology, diet resources like Jenny Craig and Nutrisystem, meal plans and diet delivery options, and vitamins and supplements.

Massage Envy
A spa day isn't just a way to pamper yourself—a massage can also offer health benefits to many people. Whether you suffer from chronic pain such as headaches and back issues or have a highstress life, a massage may help. Members receive up to 20% off many of the plans and services at Massage Envy.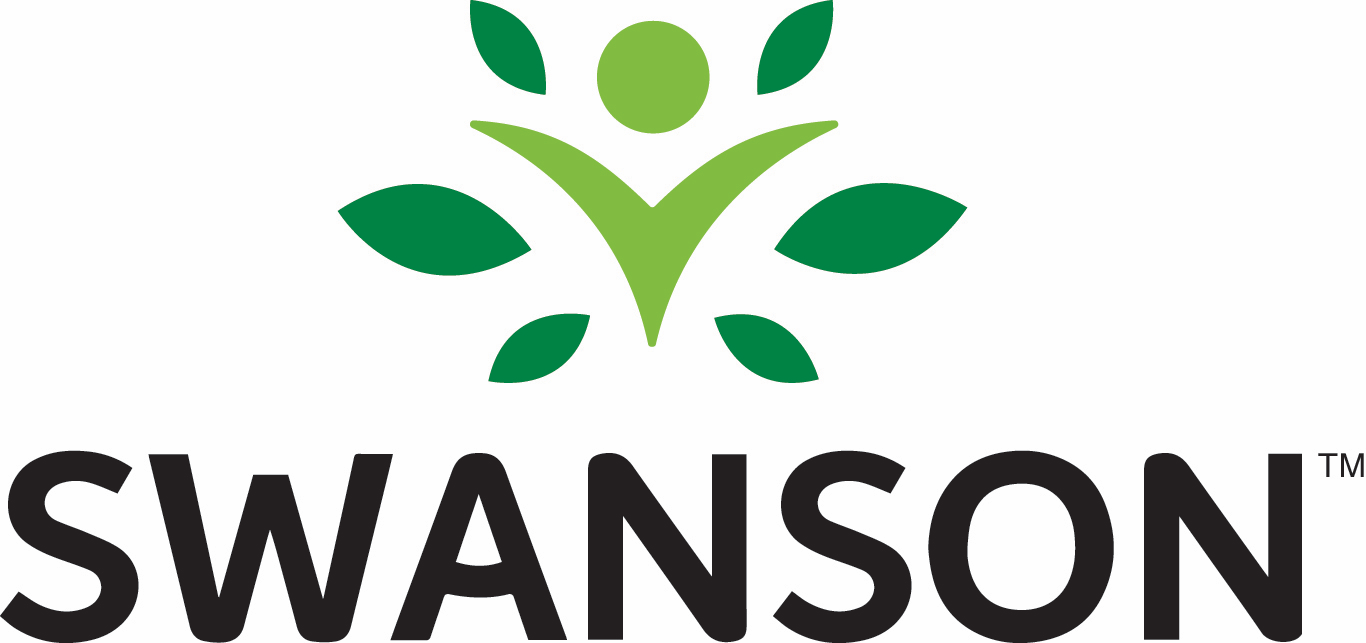 Swanson Vitamins
There are many positive health benefits that can result from a daily regimen of vitamin supplements.  Many people consider a vitamin and mineral supplement program to be an important part of their overall health strategy.
The Swanson website includes search categories like Vision Health, Dental & Oral Health, Immune Support, Blood Sugar Support and more! Visit the Swanson Blog for timely tips on vitamins & supplements, food & nutrition, health & beauty and recipes.
Members can save an additional 15% on a wide range of Swanson brand vitamins and mineral supplements online.
Health Care Discounts

Emergency Medical Air Transport
At home or abroad, the entire suite of AirMed medical transport benefits is available to Health Depot members on select membership levels without deductibles, claim forms or out-of-pocket expenses.
If a medical emergency occurs while you are hours from home or halfway around the globe, members have seamless access to the highest level of acute care provided by the leading air medical company in North America – AirMed.

Emergency Medical ID & PHR Solution
In an emergency, getting personal health information to medical personnel quickly is critical. ICE Tracer is an Emergency Medical Solution & Personal Health Record (PHR) System that allows members to add, edit and store life saving emergency contacts and medical information that First Responders can access by computer or mobile devices.

Dental
Members and their dependents can save 15% to 50%* on dental care through our Dental network of over 110,000 participating provider listings, including both general dentists and specialists across America.
Simply select a participating dentist in your area and present your membership card at your appointment to receive the discounted rates. There is no limit to the number of visits and you can change dentists within the network at any time for any reason.

Telehealth
Talk to a doctor by phone, web or mobile app anytime, anywhere. From your home, office, hotel room, or vacation campsite, simply make a phone call, and in most cases, speak to a doctor in less than 30 minutes, with an average call back time of less than 10 minutes. When you call Teladoc, you will always speak to a doctor who lives and works in the United States and is licensed to practice medicine in your state. Teladoc is also the only telemedicine provider able to treat children from 0-17¹ . It's health care that fits in the palm of your hand.

Laboratory Testing
MyMedLab offers an efficient, affordable and confidential solution to medical laboratory testing. You can purchase the same testing ordered by your doctor at a cost 50% to 80% less than in your doctor's office or local hospital lab.
Testing can be purchased 24 hours a day on the MyMedLab website. Tests are listed both individually and in groups called Wellness Profiles based on your age, sex and family history. This basic information is all you need to identify which profile evaluates your risk for common conditions associated with your specific group.

Diagnostic Testing
MDsave gives you a better way to buy your medical services, like radiology testing. You get one upfront, easy-to-understand price, which includes the most common fees that go along with your procedure. That means no surprise bills later!  Doctors and hospitals partner with MDsave to help you afford your out-of-pocket costs. When you prepay through MDsave, your medical provider is able to offer special pricing on the same quality care because it makes the billing process more efficient.

Prescription Discount Program
CVS Caremark is a pharmacy management company that has contracted discounts at the time of purchase, at over 67,000 pharmacies nationwide. Members can save an average of 20% off of pharmacy retail prices on generic to brand drugs, with the highest percentage savings on generic drugs. It should be noted that savings will vary depending on the specific prescription drug purchased and where it is purchased. Your HD Protection Plus membership includes an indemnity amount of $5-10 for generic drugs and $15-25 for brand name drugs on the formulary drug list.
Visit cvshdrx.com.

Hearing Products and Screenings
Members and their immediate family members (grandparents, parents, spouse and children) will receive complimentary hearing screenings and a 15% retail discount off the usual and customary retail price of any Beltone hearing instrument at any of over 1500 locations throughout the United States.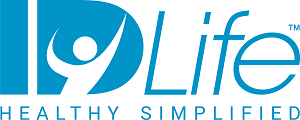 IDLife Nutritional Products
IDLife products are scientifically formulated to help you by providing therapeutic doses of specific nutrients to:
Restore nutrients depleted by your Rx program
Help your body resist Rx side effects
Improve your overall nutrition status thus optimizing your health
Additionally, they have been pre-screened to avoid drug/nutrient interactions that may be present with your current vitamin program.

EyeMed Vision Network Savings
Access to a national network of over 65,000 vision providers in 26,000+ locations, including LensCrafters®, Sears Optical®, Target Optical®, JCPenney Optical® and most Pearle Vision® locations. Members enjoy their choice of participating independent optometrists, ophthalmologists and opticians located throughout the country.
Small Business Discounts

Business AdvantEdge
The Business AdvantEdge Program provides you with access to discounted business services. You can save money on a variety of services through many more vendors on the Business AdvantEdge website. New Vendors and services are always being added, so be sure to visit the website frequently to access all of the services available to help you save time and money so you can focus on the success of your small business.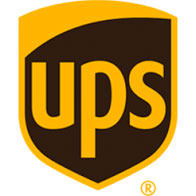 UPS Shipping
Members receive discounts on UPS delivery services for a variety of next day, 2-day and 3-day shipping options.

Penny Wise Office Supplies
Members receive the guaranteed lowest prices on over 20,000 office products and additional savings when orders are placed online. Fast, free shipping is also virtually guaranteed from the 40 Penny Wise distribution centers nationwide.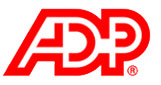 ADP Payroll Processing
Members can access a 25% discount on processing costs and a free month of payroll processing. In addition, the one-time setup fee will be waived.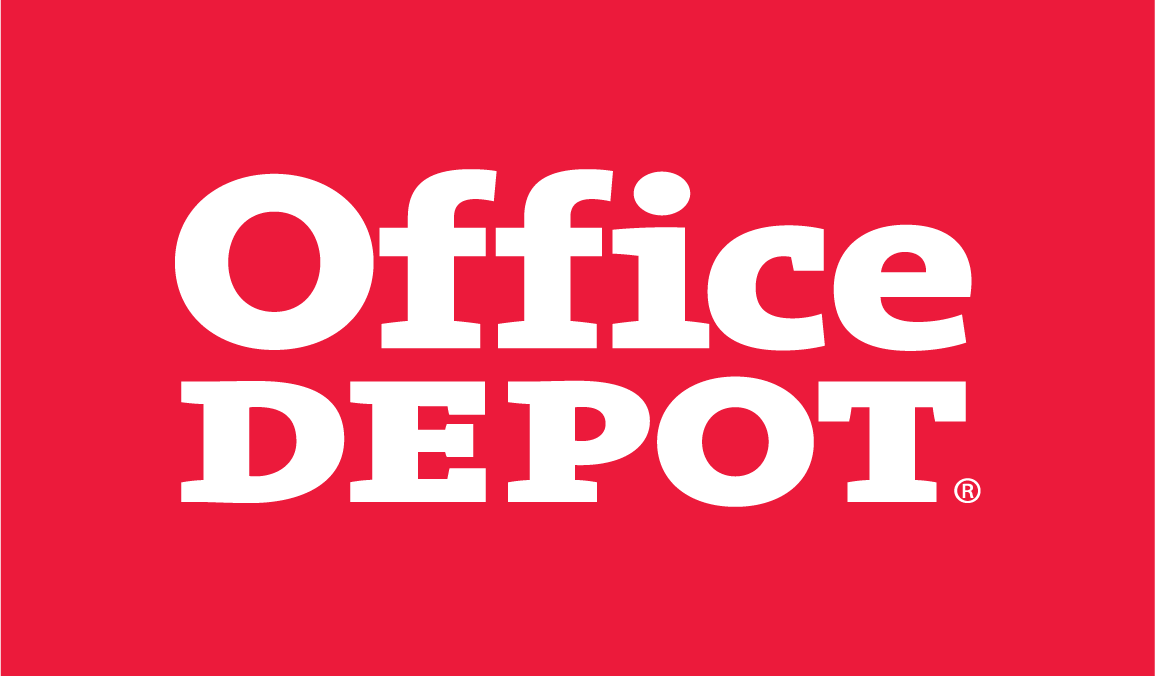 Office Depot Office Supplies
Members save 15% off hundreds of office supplies and 60% off printing online, by phone/fax, or in stores. Members also receive additional monthly special offers and incentives, as well as free next day delivery on qualifying orders of $50 or more (reduced shipping costs for lesser orders).

Computer and Technology Products
Hewlett-Packard offers members affordable pricing on business and home office products. Members receive discounts on HP notebooks, laptops, desktops, servers, printers, digital cameras, handhelds, point-of-sale (scanners, cash registers, etc.) and more.

NAC Web Services
Members can access discounts on website development and maintenance as well as web hosting. Their experienced staff of programmers and graphic designers offer creative and intuitive websites custom-built to your specifications.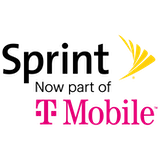 Sprint/T-Mobile
Sprint/T-Mobile Wireless Services
Get more savings and more value as you add more lines to your small business Sprint account. In addition to member discounts on devices and monthly plans, leverage Sprint's easy team management solutions, priority support, and mobile security features.  Members receive up to $650 in credits for each line you switch to Sprint's network, as well as access to business features like in-vehicle wifi, push-to-talk connectivity and fleet management solutions.
Monthly Rates
HD Protection Monthly Membership Rates
Member
$26.95
Member + 1
$26.95
Member + Family
$26.95
*One-time $25 enrollment fee applies.
Membership Eligibility
Between the ages of eighteen (18) and sixty-four (64)
Reside in an available state
Spouses and Domestic Partners accepted
Dependent children must be under age twenty-six (26)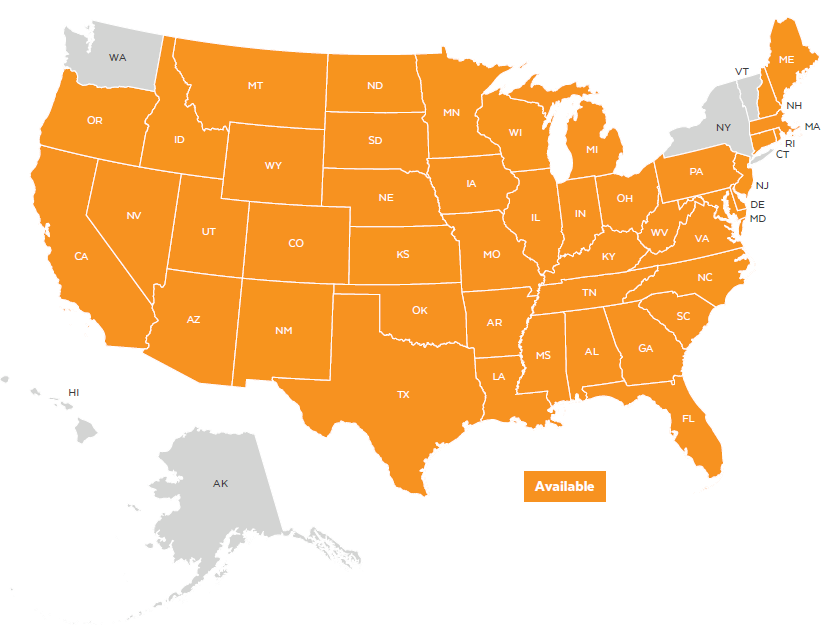 N/A in AK, HI, NY, OR, SD, VT, WA.
Health Care Discounts Disclosure
Not Available in AK, OK, UT, VT, WA. If members move to one of those states, their discount medical benefits will terminate.
The discount medical, health and drug benefits (The Plan) are NOT insurance, a health insurance policy, a Medicare Prescription Drug Plan or a qualified health plan under the Affordable Care Act.
The Plan provides discounts for certain medical services, pharmaceutical supplies, prescription drugs or medical equipment and supplies offered by providers who have agreed to participate in the Plan. The range of discounts for medical, pharmacy or ancillary services offered under The Plan will vary depending on the type of provider and products or services received. The Plan does not make and is prohibited from making members' payments to providers for products or services received under The Plan. The Plan member is required and obligated to pay for all discounted prescription drugs, medical and pharmaceutical supplies, services and equipment received under The Plan, but will receive a discount on certain identified medical, pharmaceutical supplies, prescription drugs, medical equipment and supplies from providers in The Plan. The Discount Medical Plan Organization/Discount Plan Organization is Alliance HealthCard of Florida, Inc., 5005 LBJ Freeway, Suite 1500, Dallas, Texas 75244. You may call 214-436-8882 or email customerservice@premierhsllc.com for more information or visit myhealthaccountmanager.com for a list of providers. The Plan will make available before purchase and upon request, a list of program providers and the providers' city, state and specialty, located in the member's service area. Alliance HealthCard of Florida, Inc. does not guarantee the quality of the services or products offered by individual providers. You have the right to cancel your membership at any time. If you cancel your membership within 30 days of the effective date, you will receive a full refund of all periodic charges. The processing fee is non-refundable except in AR, MD and TN. To cancel you must, notify the Health Depot Association verbally or in writing; notify Health Depot Association at 2601 Network Blvd, Suite 500, Frisco, TX 75034 or by calling 214-436-8882. We will stop collecting membership fees in a reasonable amount of time, but no later than 30 days after cancellation. Any complaints should be directed to Alliance HealthCard of Florida, Inc. at the address or phone number above. Upon receipt of the complaint, member will receive confirmation of receipt within 5 business days. After investigation of the complaint, Alliance HealthCard of Florida, Inc. will provide member with the results and a proposed resolution no later than 30 days after receipt of the complaint.
Note to DE, IL, LA, NE, NH, OH, RI, SD, TX, and WV consumers: If you remain dissatisfied after completing the complaint system, you may contact your state department of insurance.
Note to MA consumers: The plan is not insurance coverage and does not meet the minimum creditable coverage requirements under M.G.L. c. 111M and 956 CMR 5.00.