Starting Coverage: December 04
About HD Ideal Dental

The Heath Depot Ideal Dental membership provides the quality of coverage and service our members expect. Dental is provided through United Concordia and includes the Advantage Plus 2.0 dental network, consisting of nearly 349,000 access points and 101,000 dentists nationwide.  With so many options, you are sure to find a network provider near you.
Click Each Tab Below to Learn More About HD Ideal Dental -
Open All Tabs
Association Benefits
Health Care Discounts

Oral Health Resource
Keeping your mouth healthy can be tricky. Even if you practice good oral habits at home and have regular bi-yearly dentist appointments, oral health issues can develop and progress without you being aware it is happening.
Improving your oral hygiene routine is easy to achieve and maintain – once you know how. The Oral Care Center on the Colgate website provides information and resources that can help you and your family members be proactive about your oral health.
Value Added Benefits

Advantage Plus 2.0
Save More with A Network Dentist. United Concordia's large, nationwide dentist network means you can find affordable, quality care with great service no matter where you live.
Insured Benefits
Concordia Flex Plan
United Concordia
Benefit Category1
In-Network2
Non-Network2
Class I – Diagnostic/Preventive Services
Exams
100%
100%
Bitewing X-rays
All Other X-rays
Cleanings & Fluoride Treatments
Sealants
Palliative Treatment
Class II – Basic Services
Basic Restorative (Amalgam Fillings)
50%
50%
Simple Extractions
Space Maintainers
Repairs of Crowns, Inlays, Onlays, Bridges & Dentures
Endodontics
Nonsurgical Periodontics
Surgical Periodontics
Complex Oral Surgery
General Anesthesia
Class III – Major Services
Inlays, Onlays, Crowns
50%
50%
Prosthetics (Bridges, Dentures)
Included Plan Features
Preventive Incentive®
Class I services do not count toward your annual program maximum
Smile for Health®--Wellness
Provides periodontal care for people with certain chronic
medical conditions: diabetes, heart disease, lupus, oral cancer,
organ transplant, rheumatoid arthritis and stroke
Covers 1 additional periodontal maintenance per year and all are covered at 100%
Scaling and root planing are covered at 100%
4 periodontal surgery procedures are covered at 100%
Maximums & Deductibles (applies to the combination of services received from network and non-network dentists)
Annual Deductible (per person/per family)
$50/$150
Excludes Class I
Annual Maximum (per person)
$1,500
Excludes Class I
Disclaimers
Representative listing of covered services – certificate of coverage provides a detailed description of benefits.
1. Dependent children covered to age 26.
2. Reimbursement is based on United Concordia's schedule of maximum allowable charges (MACs). Network dentists agree to accept the scheduled allowances as payment in full for covered services. Non-network dentists may bill the member for any difference between the scheduled allowance and their fee (also known as balance billing). United Concordia Dental's standard exclusions and limitations apply. Orthodontics are not covered on this plan. Concordia Flex is a passive PPO program that allows members to receive care from any licensed dentist; however, members receive the greatest value and convenience when they receive care from a participating dentist. This means that members who receive care from a participating dentist are responsible only for those deductibles and coinsurance amounts that are part of the program design.
Monthly Rates
Ideal Dental Monthly Membership Rates
Member
$89
Member + 1
$143
Member + Family
$215
One-time enrollment fee applies.
FAQ / About the Carrier
About the Carrier

United Concordia
United Concordia knows how important oral health is to overall health—they have specialized in dental insurance for over 40 years. A national dental-care company, United Concordia has provided flexible, affordable dental insurance plans and great customer service to more than 7.5 million members nationwide. A recognized leader in the industry, United Concordia focuses on improving the oral health and well-being of the members they serve.
Membership Eligibility
Reside in an available state
Adults age eighteen (18) or above
Dependent children covered to age 26
Common Law Spouses and Domestic Partners are accepted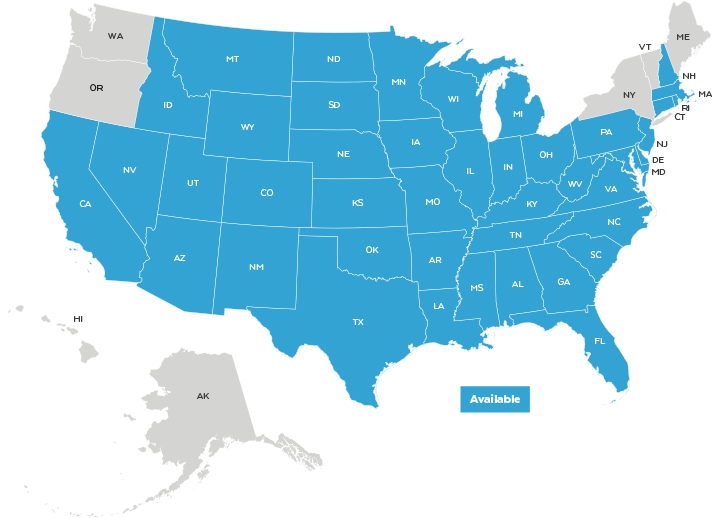 N/A in AK, HI, ME, NY, OR, SD, VT, WA.