Starting Coverage: January 18
About HD First Choice Dental
HD First Choice Dental provides fixed indemnity insured dental benefits for members and their dependents. With no deductibles or coinsurance, these benefits pay first dollar coverage. And with no annual maximum or waiting periods, members receive maximum flexibility for preventative/diagnostic, basic and major dental services.
Click Each Tab Below to Learn More About HD First Choice Dental -
Open All Tabs
Association Benefits
Health Care Discounts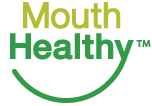 Oral Health Resource
This oral health resource is brought to you by the American Dental Association® and is the patient's guide to dental health. Learn how to brush your teeth properly, floss for health, choose your dentist and more.

Oral Health Checklist
Keeping your mouth healthy can be tricky. Even if you practice good oral habits at home and have regular bi-yearly dentist appointments, gum disease can develop and progress without you being aware it is happening.
Oral health is easy to achieve and maintain – once you know how. The Get Smile Fitness website provides a clearer picture on all the mysterious things that happen in your mouth, along with advice, tips and strategies that can help you have a healthy smile.
Value Added Benefits

argusChoice PPO Network
Save More with a Network Dentist. The argusChoice PPO network combines six nationwide networks which means members can find affordable, high quality care no matter where they live.
Insured Benefits
HD First Choice Dental Benefits
Dental Plan Options
Value Plan
Standard Plan
Preferred Plan
Class A: Preventive/Diagnostic
Insurance Plan Pays
Comprehensive Oral Evaluation1
$31.00
$44.00
$57.00
Cleaning - Adult (age 14 and above)1
$36.00
$52.00
$67.00
Cleaning - Child (under age 14)1
$26.00
$37.00
$48.00
Bitewing - Single Film (4 in 12 months)
$11.00
$16.00
$20.00
Panoramic Film (1 in 36 months)
$43.00
$61.00
$79.00
Intraoral - Periapical First Film
$11.00
$16.00
$20.00
Topical Application of Fluoride Varnish for Children under age 16 (1 in 12 months)
$15.00
$21.00
$27.00
Sealant for Children under age 16 (per tooth)2
$21.00
$30.00
$39.00
Space Maintainer for Children under age 16 (fixed - unilateral)3
$132.00
$187.00
$242.00
Class B: Basic
Insurance Plan Pays
Amalgam (one surface, primary or permanent)4
$39.00
$56.00
$72.00
Resin (one surface, anterior)4
$45.00
$64.00
$83.00
Root Canal - Anterior (excluding final restoration)
$114.00
$162.00
$209.00
Root Amputation (per root)5
$81.00
$115.00
$149.00
Root Canal - Bicuspid (excluding final resotration)
$134.00
$190.00
$247.00
Apexification/Recalcification (interim medication replacement)
$29.00
$41.00
$53.00
Retrograde Filling (per root)5
$36.00
$51.00
$66.00
Hemisection (including any root removal), not including Root Canal Therapy
$59.00
$83.00
$108.00
Repair Broken Complete Denture Base6
$27.00
$38.00
$49.00
Extraction - Coronal remnants (deciduous tooth)
$34.00
$48.00
$63.00
Extraction - Erupted Tooth or Exposed Root (elevation and/or forceps removal)
$44.00
$62.00
$81.00
Class C: Major
Insurance Plan Pays
Complete Denture - Maxillary6
$189.00
$268.00
$347.00
Onlay (porcelain/ceramic - two surfaces)6
$161.00
$229.00
$296.00
Prefabricated Stainless Steel Crown (permanent tooth)6
$44.00
$62.00
$80.00
Crown Repair, by report (6 months must have passed since initial placement)
$33.00
$47.00
$91.00
Removal of Impacted Tooth - Completely Bony, with unusual surgical complications
$86.00
$121.00
$157.00
Gingivectomy or Gingivoplasty - per tooth7
$35.00
$49.00
$64.00
Gingivectomy or Gingivoplasty - per quadrant7
$89.00
$125.00
$162.00
Pedicle Soft Tissue Graft Procedure7
$137.00
$194.00
$251.00
Anesthesia (IV or General - first 30 minutes)8
$57.00 IV
$61.00 General
$80.00 IV
$86.00 General
$104.00 IV
$111.00 General
Anesthesia (each additional 15 minutes)8
$19.00 IV
$23.00 General
$27.00 IV
33.00 General
$35.00 IV
$42.00 General
Disclaimers
HD First Choice Dental is a fixed indemnity dental insurance plan that pays for services/procedures based on a Schedule of Covered Procedures. Members will know exactly what the plan will pay, procedure by procedure, before their appointment. Members are responsible for the remaining balance between the indemnity benefits paid and the in-network provider's contracted fees, or the out-of-network provider's normal fees. Access to a nationwide Dental PPO Network is included with the HD First Choice dental plans. The benefits are the same, regardless of whether members visit an in-network dentist or an out-of-network dentist. But by utilizing an in-network provider, members will generally incur less out-of-pocket cost.
*This illustration is provided as an excerpt from the Schedule of Covered Procedures and does not constitute the full Schedule of Covered Procedures. Members will have access to the full, detailed Schedule of Covered Procedures upon enrollment through our Member Portal. Exclusions and Limitations apply.
1. Limited to 2 oral evaluation procedures, in any combination per 12 month period.
2. Maximum of 1 procedure per 36 months. Limited to Dependent Children under age 16. Applications made to permanent molar teeth only.
3. Limited to Dependent Children under age 16. Maximum of 1 each tooth per 24 months.
4. Replacement of existing only if in place for 12 months for insureds under age 19. Replace existing only if in place for 36 months for insureds over age 19.
5. Maximum 1 time per tooth or site
6. Maximum of 1 per 5 year period per tooth
7. Maximum of 1 each quadrant per 24 months
8. Only in conjunction with listed complex oral surgery procedures and subject to review.
Monthly Rates
Monthly Membership Rates
Value Plan
Standard Plan
Preferred Plan
Member
$42
$55
$69
Member + Spouse
$62
$89
$115
Member + Child(ren)
$72
$105
$137
Member + Family
$92
$142
$192
A one-time enrollment fee of $35 applies, charged by The Health Depot Association. N/A in AK, AR, CT, DE, FL, HI, IN, KS, LA, MO, NY, NC, OH, OK, PA, RI, TX, UT, VT, VA, WA.
FAQ / About the Carrier
About the Carrier

Argus
About Argus
Argus Dental & Vision, Inc. is a premier dental and vision benefits organization dedicated to providing affordable rates, quality coverage, and superior customer service to individuals, families, groups and government organizations.
Founded in 2007 by a dentist and licensed through the Florida Department of Insurance, Argus Dental & Vision provides group and individual dental and vision benefits that offer value and quality. Argus maintains licensures as a Pre-paid Health Plan, a Discount Medical Plan and a Third Party Administrator, providing fully-delegated services for Medicare and Medicaid HMO partners, commercial accounts and government agencies.
The Argus Difference
Their mission is to provide benefits that offer value and quality to members, promote the importance of oral and optical health, and achieve widespread member satisfaction.
Argus Dental & Vision is proudly committed to the education and care of their members and community. They are honored to have helped a number of organizations through contributions and partnerships.

National Guardian Life Insurance Company
All plans are underwritten by National Guardian Life Insurance Company, rated A- (excellent) by A.M. Best Company. NGL is headquartered in Madison, WI and was founded in 1909.
National Guardian Life Insurance Company is not affiliated with the Guardian Life Insurance Company of America also known as The Guardian or Guardian Life.
Eligibility Requirements
Reside in an available state
Adults age eighteen (18) or above
Dependent children covered to age 26
Common Law Spouses and Domestic Partners are accepted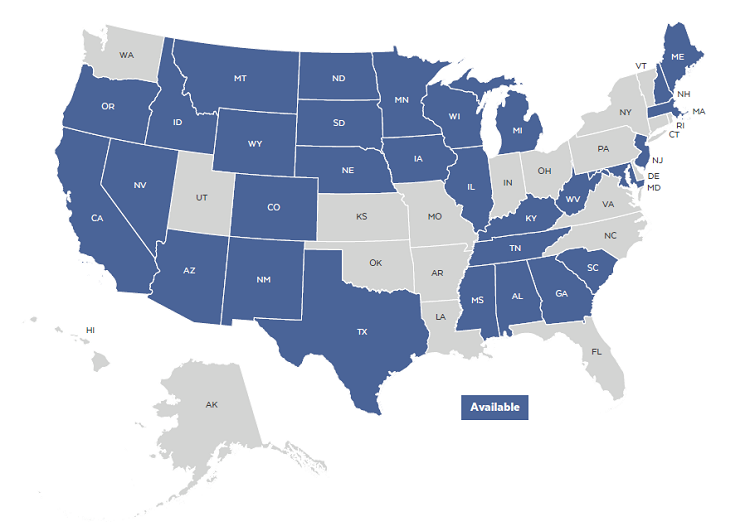 N/A in AK, AR, CT, DE, FL, HI, IN, KS, LA, MO, NY, NC, OH, OK, PA, RI, UT, VT, VA, WA.