Starting Coverage: August 13
About HD CareGuard

Accidents can happen anytime, anywhere – and today's active lifestyles may make you more susceptible. And when accidents happen, they're often followed by an onslaught of medical bills. A HD CareGuard plan can help members pay for the expenses that are not fully covered by their primary insurance, so they can concentrate on getting well. And with guaranteed term life benefits on CareGuard Max levels, members can provide an additional layer of protection for family members.
Click Each Tab Below to Learn More About HD CareGuard -
Open All Tabs
Association Benefits
Health Care Discounts

ScriptSave Rx Savings Card
The ScriptSave Prescription Savings Card provides you access to discounted prescription drug prices. All household members can use the same card – including pets, if the pet medication is a common drug that is also used by people. There are no limits on how many times members and their family can use the card.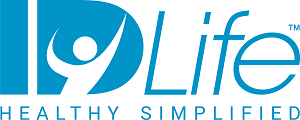 IDLife Nutritional Products
IDLife products are scientifically formulated to help you by providing therapeutic doses of specific nutrients to:
Restore nutrients depleted by your Rx program
Help your body resist Rx side effects
Improve your overall nutrition status thus optimizing your health
Additionally, they have been pre-screened to avoid drug/nutrient interactions that may be present with your current vitamin program.

Laboratory Testing
MyMedLab offers an efficient, affordable and confidential solution to medical laboratory testing. You can purchase the same testing ordered by your doctor at a cost 50% to 80% less than in your doctor's office or local hospital lab.
Testing can be purchased 24 hours a day on the MyMedLab website. Tests are listed both individually and in groups called Wellness Profiles based on your age, sex and family history. This basic information is all you need to identify which profile evaluates your risk for common conditions associated with your specific group.

Hearing Products and Screenings
Members and their immediate family members (grandparents, parents, spouse and children) will receive complimentary hearing screenings and a 15% retail discount off the usual and customary retail price of any Beltone hearing instrument at any of over 1500 locations throughout the United States.
Value Added Benefits

AirMed
At home or abroad, the entire suite of AirMed medical transport benefits is available to Health Depot members on select membership levels without deductibles, claim forms or out-of-pocket expenses.
If a medical emergency occurs while you are hours from home or halfway around the globe, members have seamless access to the highest level of acute care provided by the leading air medical company in North America – AirMed.
Insurance Benefits
Hospital Indemnity, Accidental Death & Dismemberment (AD&D) and Accident Medical Expense (AME) Insurance Benefits
Guarantee Trust Life Insurance Company
Group Accident Only Insurance
Underwritten by Guarantee Trust Life Insurance Company (GTL), Glenview, IL
Policy Form Series MP-1400/GC-1400 or MP-1300/GC-1300 issued to Health Depot Association
Benefit Description
Level 1
Level 2
Hospital Indemnity Benefit1
Benefit Amount per Day
$500
$1,000
Maximum Benefit Period per Hospital Stay per Covered Accident
30 days
30 days
Accident Medical Expense Benefit (AME)1
Accident Medical Expense Limit
$2,500
$5,000
Deductible per Covered Accident
$250
$250
Initial Treatment Period
60 Days
60 Days
Benefit Period
12 Months
12 Months
Covered Charges
Hospital room and board, and general nursing care, up to the semi-private room rate.
up to $2,500
up to $5,000
Hospital miscellaneous expense during Hospital Confinement or for outpatient surgery under general anesthetic, such as the cost of the operating room, laboratory tests, x-ray examinations, anesthesia, drugs (excluding take-home drugs) or medicines, therapeutic services and supplies.
up to $2,500
up to $5,000
Doctor's fees for surgery
up to $2,500
up to $5,000
Anesthesia services
up to $2,500
up to $5,000
Doctors' visits, inpatient and outpatient, each visit
$75
$75
Hospital Emergency care
$500
$500
X-ray and other diagnostic tests
$250
$250
Ambulance expense
$250
$250
Durable Medical Equipment
$100
$100
Prescription Drugs
$500
$500
Dental treatment for Injury to Sound Natural Teeth
$250 per tooth up to a maximum of $500
$250 per tooth up to a maximum of $500
Physical Therapy
$60 for first visit; $30 for each visit thereafter
$60 for first visit; $30 for each visit thereafter
Registered Nurse expense
$2,500
$5,000
Accidental Death & Dismemberment Benefit (AD&D)2
Principal Sum- Member, Spouse, Child(ren)
$20,000
$25,000
Schedule of Benefits
Loss of Life
100%
100%
Loss of Both Hands
Loss of Both Feet
Loss of Entire Sight of Both Eyes
Loss of One Hand and One Foot
Loss of Speech and Hearing

Loss of One Hand or One Foot and the Entire Sight of One Eye
Loss of One Hand or One Foot
50%
50%
Loss of Entire Sight of One Eye

Loss of Speech or Hearing
Loss of Hearing in One Ear
25%
25%
Disclaimers
1 Accident Medical Expense Benefit does not pay for reinjury or complications of an injury caused or contributed to by a condition that existed before the Accident.
2 Accidental Death and Dismemberment Benefits are provided as shown in the Schedule of Benefits and pays the member or beneficiary up to
the benefit amount listed for the member's death or loss of certain body parts in a Covered Accident.
Group Term Life Coverage
Amalgamated Life Insurance Company
Benefit
Coverage
A Member will receive one of the following amounts of coverage, based on the CareGuard level they choose:
CareGuard Max Level 1 - $10,000
CareGuard Max Level 2 - $15,000
Eligibility
A Member will be eligible for Term Life Insurance if currently an active Member of the Affiliated Workers Association and:
Has paid current dues to the Association;
Member is actively at work; and
Meets the eligibility conditions described in the Certificate.

A Member is not eligible if the Member is not actively at work on the day you would normally become eligible.
Termination of Coverage
A Member's Term Life Insurance Benefit ends on the earliest of:
The date the Policy terminates;
The date the Member is no longer a member of the association;
The last day of the month in which your employment in the eligible class under this policy ends;
The date the Member is in active service in the armed forces of a country at war, declared or not;
Any applicable premium is due and unpaid.
Age Reduction
Coverage reduces 35% of the original amount at age 65; 50% of the original amount at age 70.
Accelerated Benefit
If a Member is terminally ill, the Member can receive up to 50% of their life coverage benefit in a lump sum as long as life expectancy is 12 months or less (as diagnosed by a physician).

The Accelerated Benefit, less any administrative charge*, will be paid in a lump sum and any remaining Death Benefit under the Certificate will be reduced by the amount of Accelerated Benefit. The amount of any Accidental Death Benefit will not be affected by the payment of the Accelerated Benefit. Premium must continue to be paid for the Insured under the Group Policy after payment of an Accelerated Benefit in order to keep the remaining Certificate Death Benefit in force.

Receipt of Accelerated Benefit may affect eligibility for public assistance programs and may be taxable. Please consult a personal tax advisor to determine the tax status of any benefits paid under this rider.

*There is an adminstrative charge of $75 to process the Accelerated Benefit claim.
Disclaimers
Information You Need to Know
Guaranteed Coverage – The maximum amount of coverage available during the initial enrollment period with no medical information required.
Coverage Effective Date – The date the membership in the Health Depot Association becomes effective and all required dues have been paid.
Coverage Waiting Period – Coverage is subject to a 30 day waiting period. No benefit will be paid during the first 30 days of coverage.
Monthly Rates
HD CareGuard Monthly Membership Rates
Level 1
Max Level 1
Level 2
Max Level 2
Member
$77
$92
$99
$119
Member + Spouse
$125
$140
$168
$188
Member + Children
$109
$124
$137
$157
Member + Family
$169
$184
$232
$252
A one-time $35 enrollment fee applies to become a member of the Health Depot Association.
FAQ / About the Carrier
About the Carrier

Guarantee Trust Life
With more than 80 years of experience in the insurance industry, Guarantee Trust Life Insurance Company (GTL) has a proud heritage of providing excellent service and superior insurance products to individuals, families and groups across the country.
GTL believes in doing business the right way. They have a consistent track record of successfully delivering on their promises and preserving the trust that their partners, employees and policyholders place in them.
Their mission is to be recognized as a highly-competent, mid-sized mutual insurer, who by bridging timeless virtues with current best business practices, is effective in marketing targeted life and health products across the country.

Amalgamated Life Insurance Company
About Amalgamated Life
Since its inception in 1943, Amalgamated Life Insurance Company has made its mission to help working people and their families achieve financial security by providing affordable life, health and pension products and services while maintaining an unwavering commitment to excellence.
For more than 40 years, Amalgamated Life has maintained a consistent A.M. Best "A" Rating (Excellent) – a testament to their strong fiscal condition and excellent claims-paying performance.

Experience You Can Trust
Amalgamated Life continually strives to meet the insurance and employee benefit needs of its customers. Their role is to serve working people with the best solutions and equally important, the highest standards of service quality.
Amalgamated Life is a dedicated resource for a broad portfolio of group insurance products, including: disability, medical stop loss, term life and specialty drug cost management services, as well as voluntary benefits, including: accident, accidental death & dismemberment, critical illness, dental, disability, hearing, legal and whole life insurance.

Corporate Social Responsibility
Amalgamated Life exemplifies a true "Best in Class," leading-edge insurance solution provider committed as ever to meeting the insurance needs of working men and women and their families. The Company is licensed in all 50 states and the District of Columbia.

Membership Eligibility
• Between the ages of eighteen (18) and seventy (70)
• Reside in an available state
• Dependent children must be under age twenty-six (26)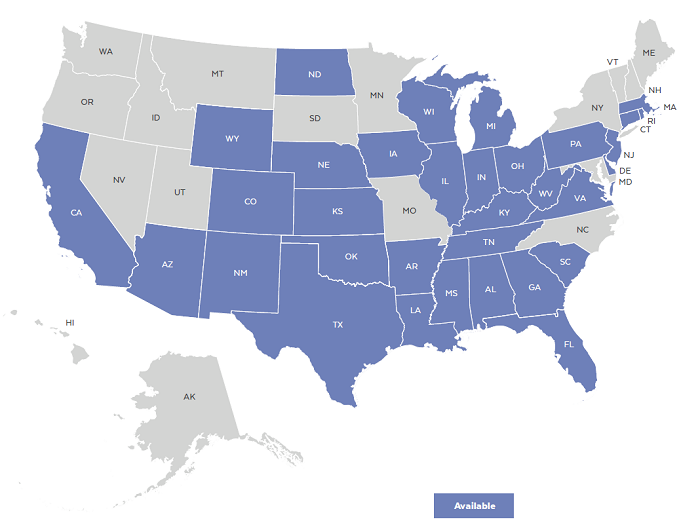 Not Available in AK, HI, ID, ME, MD, MN, MO, MT, NV, NH, NY, NC, OR, SD, UT, VT, WA.
Health Care Discounts Disclosure
Not available in AK, OK, UT, VT, WA. If you move to one of those states, your discount medical benefits will terminate.
The discount medical, health, and drug benefits of this Plan (The Plan) are NOT insurance, a health insurance policy, a Medicare Prescription Drug Plan or a qualified health plan under the Affordable Care Act. The Plan provides discounts for certain medical services, pharmaceutical supplies, prescription drugs or medical equipment and supplies offered by providers who have agreed to participate in The Plan. The range of discounts for medical, pharmacy or ancillary services offered under The Plan will vary depending on the type of provider and products or services received. The Plan does not make and is prohibited from making members' payments to providers for products or services received under The Plan. The Plan member is required and obligated to pay for all discounted prescription drugs, medical and pharmaceutical supplies, services and equipment received under The Plan, but will receive a discount on certain identified medical, pharmaceutical supplies, prescription drugs, medical equipment and supplies from providers in The Plan. You may call (214) 436-8882 or email info@healthdepotassociation.com for more information or visit members.healthdepotassociation.com for a list of providers. The Plan will make available before purchase and upon request, a list of program providers and the providers' city, state and specialty, located in the member's service area. The fees for The Plan are specified in the membership agreement.
Note to MA consumers: The discount plan is not insurance coverage and does not meet the minimum creditable coverage requirements under M.G.L. c. 111M and 956 CMR 5.00.