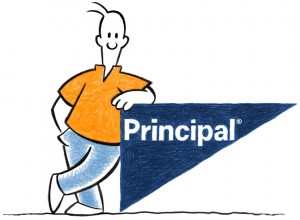 The Principal Financial Group® (The Principal®) is a global investment management leader offering retirement services, insurance solutions and asset management. The Principal offers businesses, individuals and institutional clients a wide range of financial products and services, including retirement, asset management and insurance through its diverse family of financial services companies.
As a premier provider of employee benefits, the Principal Financial Group offers group disability, life, vision and dental insurance to growing companies across the United States.
Founded in 1879 and a member of the FORTUNE 500®, the Principal Financial Group has $513.5 billion in assets under management and serves some 19.5 million customers worldwide from offices in Asia, Australia, Europe, Latin America and the United States.
Principal Life Insurance Company
Life insurance provides a degree of financial protection against the certainty of death and can help survivors achieve specified financial objectives. Life insurance death benefits can be used to pay off a mortgage, provide funds for childcare, college educations and more.
Term Life Benefit
GROUP TERM LIFE INSURANCE | Underwritten by Principal Life Insurance Company, Inc.
Benefit Description
Term Life Insurance Benefit
$10,000
Important Information
Guaranteed Coverage
The maximum amount of coverage available during your initial enrollment period with no medical information required. Coverage is for Primary Member only.
Coverage Effective Date
The date your membership in the Health Depot Association becomes effective and you have paid all required dues.
Benefit Waiting Period
There is a 60 day waiting period before you are eligible for this benefit.
Group Term Life Benefit Summary
Eligibility
You are eligible if you are an active Member of the Health Depot and:
You have paid current dues to the association;
You meet the eligibility conditions described in the Certificate.
A Member is not eligible if the Member is:
Totally Disabled;
Confined in a Hospital as an inpatient;
Confined in any institution or facility other than a Hospital; or
Confined at home and under the care or supervision of a Physician
On the day insurance is to begin. Insurance will not take effect until the first day of the month that follows the day after the
member is no longer confined. In addition, insurance for a Member who is unable to perform two or more Activities of daily
living (ADLs), whether or not confined, will not take effect until the first day of the month that follows the day the Member has
performed all the ADLs for at least 15 consecutive days.
Termination of Coverage
Your Life Insurance Benefit ends on the earliest of the day:
the date the Policy terminates;
the date you are no longer a Member of the association;
the end of the month in which you turn age 65;
you enter the Armed Forces, National Guard or Reserves of any state or country on active duty (except for temporary

active duty of two weeks or less);

any applicable premium is due and unpaid;
you do not satisfy any other eligibility conditions described in the Certificate.
Accelerated Benefit
If you are terminally ill you can receive up to 75% of your life coverage benefit in a lump sum as long as:
your life expectancy is 12 months or less (as diagnosed by a physician), and
your death benefit is at least $10,000.
When you use the accelerated benefit, your death benefit is reduced by the accelerated benefit payment. There are possible tax consequences to receiving an accelerated benefit payment. You should contact your tax advisor for details. Receipt of accelerated benefits could also affect eligibility for public assistance. The charge for this benefit is included in your premium.
Coverage Outside United States
Benefits will not be paid if you are outside the United States for certain reasons for more than six months
Group Term Life coverage is not available for residents of Alaska, Colorado, Maine, Montana, New York and Oregon.