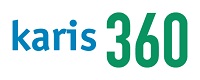 Healthcare Navigator
Karis360 members never face the healthcare world alone. Each member has access to an expert Advisor to help address healthcare needs and concerns.
Looking for a Physician or Hospital?  Karis360 Advisors will find quality physicians, specialists and surgeons in the member's area who focus on the member's unique healthcare needs.
Need Alternative Treatments?  Advisors help find alternative care in areas like Chiropractic, Acupuncture, Homeopathic and Naturopathic.
Health Cost Estimates  Cost estimates for various outpatient procedures are provided so members know what to expect.
Medical Records Transfer  Karis360 Advisors organize the seamless transfer of member medical records between providers.
Insurance Policy Assistance  Advisors can help clarify health insurance benefits as well as help resolve issues and expedite solutions.
Elder Care Solutions  Members get help with finding assisted living facilities, coordinating home health, Medicare questions, VA benefits, supplemental insurance and more.
Appointment Scheduling  Advisors are happy to schedule primary care and specialist visits, labs, imaging, flu shots and more.
Bill Negotiator
With two-thirds of all bankruptcies in America including a medical bill debt component, the Bill Negotiator becomes important as we assist members in avoiding financial hardship and possible bankruptcy.
Medical Bill Negotiation  Karis360 Advisors will assign a dedicated Patient Advocate to work directly with a member's healthcare provider (doctor's offices, hospitals, etc.) to help reduce their medical bills. Members provide a written estimate stating the bill will likely total over $2,000 and Advisors will pre-negotiate the potential medical bills easing stress and saving money.
Pre-Negotiation  Advisors can negotiate potential medical costs before a procedure. When members provide a written estimate showing the bill will likely total over $2,000, Advisors will pre-negotiate the potential medical bills easing stress and saving money.
Results  Karis360 has unparalleled results negotiating discounts. Members can see an average of 40-70% savings after insurance has been applied.
Surgery Saver
Each Karis360 member has access to an experienced Advisor who researches up to five surgical facilities for non-emergency procedures in the member's area with information regarding cost, quality, availability and physician privileges.
Results  With Surgery Saver, members see an average savings of $13,000. Advisors have found a 66% difference between the highest and lowest quoted surgery costs between facilities.
Chaplaincy
On-staff Chaplains are available to spend time with members on the phone, listening and providing support. Sustaining, guiding and healing, Chaplains help members find answers and direction.
Note: Karis360 is not insurance and does not provide funds to pay for bills. This is a best-efforts service. Despite Karis360's diligent efforts on member's behalf, some providers refuse to make accommodations to help resolve outstanding medical bills.