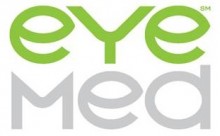 Benefit Summary
Access to a national network of over 65,000 vision providers in 26,000+ locations, including LensCrafters®, Sears Optical® , Target Optical®, JCPenney Optical® and most Pearle Vision® locations. Members enjoy their choice of participating independent optometrists, ophthalmologists and opticians located throughout the country.
Vision Care Services
In-Network Member Cost
Out-of-Network Reimbursement
Exam With Dilation as Necessary
$5 off routine
$5 off contact lens fit & follow-up
N/A
N/A
Complete Pair Eyeglasses Purchase Discounts*: Frame, lenses, and lens options must be purchased in same transaction to receive full discount
Frames
35% off retail price
N/A
Standard Plastic Lenses
Single Vision
Bifocal
Trifocal
Standard Progressive Lens

$50
$70
$105
$135

N/A
N/A
N/A
N/A
Lens Options (paid by the member and added to the base price of the lens)
UV Treatment
Tint (Solid and Gradient)
Standard Plastic Scratch Coating
Standard Polycarbonate
Standard Anti-Reflective Coating
Other Add-Ons and Services
$15
$15
$15
$40
$45
20% off retail price
N/A
N/A
N/A
N/A
N/A
N/A
Contact Lenses
Conventional
Disposable
15% off retail price
0% off retail price
N/A
N/A
Laser Vision Correction
Lasik or PRK** from U.S. Laser Network
15% off the retail price or 5% off the promotional price
N/A
Frequency
Examination
Lenses and Contact Lenses
Frame
Unlimited
Unlimited
Unlimited
N/A
N/A
N/A
*Items purchased separately will be discounted 20% off the retail price
THIS IS NOT INSURANCE
Not all discounts available at all providers. Members must pay for products or services at the time they are purchased. This program will provide savings over the normal cost.
**Since LASIK or PRK vision correction is an elective procedure, performed by specially trained providers, this discount may not always be available from a provider in your immediate location.
For Lasik providers, call (877) 5LASER6 (552-7376) or visit www.eyemedlasik.com and request the discount authorization.
Member will receive a 20% discount on those items purchased at participating providers that are not specifically covered by this Discount design. The 20% discount may not be combined with any other discounts or promotional offers, and the discount does not apply to EyeMed Provider's professional services, or contact lenses. Retail prices may vary by location. Please note, all dependents are eligible for discounts with all discount plans.
Limitations/ Exclusions
Orthoptic or vision training, subnormal vision aids, and any associated supplemental testing
Medical and/or surgical treatment of the eye, eyes, or supporting structures
Corrective eyewear required by an employer as a condition of employment, and safety eyewear unless specifically covered under plan
Services provided as a result of any Worker's Compensation law
Discount is not available on those frames where the manufacturer prohibits a discount