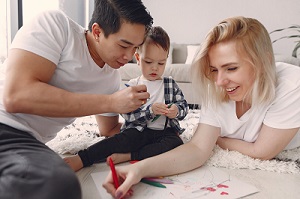 It is an unprecedented time in our nation as we collectively respond and react to the Coronavirus COVID-19 pandemic sweeping the world.  At Health Depot, we are dedicated to the health and well-being of our members, employees and our surrounding communities. Read more from President Doug Abbott about our response to COVID-19, made at the recent Health Depot Annual Members Meeting.
In this issue of Health Depot Digest, you will find info on the 2020-21 Health Depot Scholarship Program in Members' Spot, information about telemedicine and at-home lab testing benefits available in For Your Benefit. Check out tips for Staying Home and Staying Healthy in Health & Habits.
For any questions or feedback regarding Health Depot, please feel free to contact our member services staff via email at customerservice@premierhsllc.com.
In Health,
The Health Depot Association Board of Directors
2020-21 Health Depot Scholarship Program
"An investment in knowledge pays the best interest." Benjamin Franklin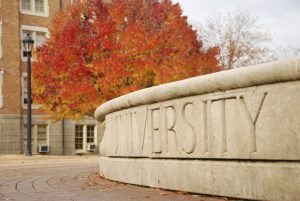 Health Depot is committed to helping members as their families pursue additional education, so we created a scholarship program to encourage bright and promising young students as they follow their dreams.  The scholarship program is open to dependents, age 26 and under of active Health Depot members. Award amounts are $2,500 each. Members must be active as of the application deadline date.
Consideration for the scholarship includes academic performance, demonstrated leadership and participation in school and community activities, work experience, a statement of career and educational goals and objectives and an outside appraisal.
The deadline to apply is May 29, 2020 by 3:00 pm Central Time. Click here for more information on how to apply for this program.
This program is administered by Scholarship America, a firm that specializes in managing sponsored scholarship programs.
---
Membership Plan or Benefit Questions?
Be sure to check your secure Member Portal to view your membership information and materials.  For any questions - contact our benefits administrator, Premier Health Solutions, by email at info@healthdepotassociation.com.
Telemedicine Resources
Many Health Depot memberships include a telemedicine program. It is highly recommended that members first use telemedicine to avoid unnecessary contact during the COVID-19 pandemic. And our telemedicine benefits provide "free and unlimited" physician consultations.

If your membership includes Teladoc, they have put together a site dedicated to information about COVID-19 and how best to use telemedicine during this time.  Please note that response times may be higher than normal.
All Health Depot memberships that include Teladoc have an unlimited number of consultations with no additional fees.  For more information about your Teladoc benefit, visit your member portal to review your member materials.
To begin using Teladoc, visit http://www.mymemberplan.com/HealthDepot to set up your account.

Some Health Depot memberships include MDLIVE, as a telemedicine resource, and they also have a site with information about COVID-19 and using telemedicine resources during this time.  Please note that response times may be longer than normal.
If your Health Depot membership includes this benefit, it also provides an unlimited number of consultations with no extra fees.  Please note: MDLIVE requires at least 24 hours for an account to become active. Setting up an account in advance can help expedite your use of this resource when you need it. Visit www.247mdaccess.com to activate your account.
---
At-Home Lab Tests Now Available

MyMedLab, a discount lab testing resource on many Health Depot memberships, is working hard to make sure you have access to the testing you need while staying at home to flatten the curve. They recently released more than 50 new tests, all of which can be collected at home, for a variety of health concerns.  These include tests for digestion, environment, hormone, inflammation, nutrition and thyroid.  For more information on all of the at-home test options offered by MyMedLab, click here.
Staying Home and Staying Healthy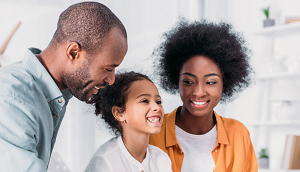 Right now, a majority of the country has been asked to stay home and help flatten the curve of the COVID-19 pandemic. As tempting as it is to spend your days binge-watching Netflix and eating frozen pizza, this can contribute to poor nutrition, health and an overall feeling of un-wellness. Here is a guide for navigating the new world of social distancing.
Nutrition
Avoid panic buying and make a plan to stock up on healthy options:
Buy fresh produce, cut them up and freeze them to use for months to come
Find canned goods with low saturated fats, salt and added sugars
Citrus fruits, nuts, berries, fish, whole grains, garlic are good immune boosters
Fitness
With gyms closed, it is more challenging to keep moving. In addition to walking around your neighborhood or local trails, here are some ideas that will get your heart pumping:
American Hearth Association Free Live and Recorded Workouts
Spark People Short Videos 
Workout While Watching TV
Sleep and Stress
Getting enough sleep is critical to every other aspect of your health. With a lot of unknowns around the pandemic, stress and lack of sleep may be at an all time high.  Here are some ideas for management:
Yoga and mediation can help manage stress
Turn off the social media to avoid over-exposure to chaos and news
Use Facetime and video chats to connect with others to help feel not quite so alone
Retreat to a specific area in your home that is free of technology and has calming items like blankets, scented candles and plants
Cleaning
Maintaining clean surfaces can help to fight against viruses and can help you feel more organized.
Use household cleaners that fight viruses
Wash towels frequently
De-clutter small spaces to feel larger and more comfortable
Healthcare
This is not the time for non-essential medical appointments, as this will create potential exposure to the virus.
Use telemedicine as much as possible
Seek care if you have pressing medical need, but call the doctor's office before arriving
Reschedule annual physicals and dental cleanings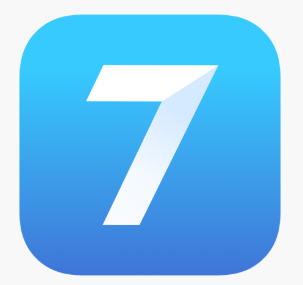 Seven – Uses a circuit-training approach for seven minute workouts that can be done just using your own body weight.  Schedule workout reminders and connect with Apple's Health app. It is free with an option to upgrade within the app for a price.
Available for IOS and Android.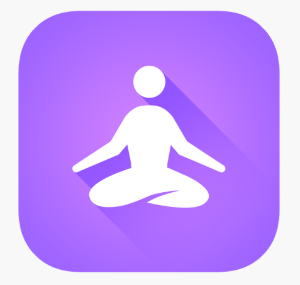 Yoga for Beginners – With tranquil music and a pleasant voice, the app walks you through poses, provides basic diagrams and a timer when you have to hold poses.
Available for IOS and Android.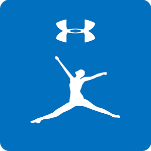 MyFitnessPal– This app provides nutrition guidance and a food diary to capture your eating habits. Set goals to achieve the fitness results you want.
Available for IOS and Android.