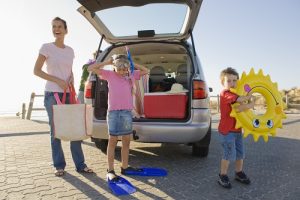 The summer months are upon us and it's a great time to check off some of your health to-do's. Check out our suggested list in Health & Habits. Get some ideas for nutritious snacking and health & wellness apps to keep you on track in Apps For Your Health.
Going to the dentist may be one of the healthy items on your list to accomplish this summer. Review the dental benefits that Health Depot offers in For Your Benefit. And don't forget about saving money on lab work with MyMedLab if your annual physical includes blood work.
Our Blog - Health Touchpoint - has additional articles and insights on Summer Travel and Health too. Find out more at https://healthdepotassociation.com/blog/.
We are committed to making Health Depot a valuable resource for our members for their health and well-being. Through newsletters, our blog and current events on Facebook and Twitter, our goal is to keep you informed and educated on the changing face of health and wellness.  We welcome your feedback along the way!
In Health,
Doug Abbott
Health Depot Association President
---

Visit our blog – Health Touchpoint – for timely articles on health and wellness.  Stay up to date by following us on Facebook, LinkedIn and Twitter too.
Dental Resources for You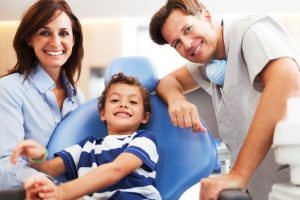 More than 100 million Americans neglect to see a dentist each year, even though the American Dental Association recommends one to two visits a year to help spot dental health problems early on when treatment is simpler and more affordable. Regular check-ups can also prevent many problems from developing in the first place. And a visit to the dentist can also detect some diseases and medical conditions through your oral healthcare.
Many Health Depot memberships offer a Cigna health care discount, so members and their dependents can save 15% to 50% by using the Cigna Dental Network of over 110,000 providers.
For insured Dental coverage, members can add the HD Dental+Vision plan to their membership for benefits through United Concordia's dental network.  Visit the HD Dental+Vision page for more details or contact Member Services at (855) 351-7535 for more information.
For more information about your Health Depot Dental discounts or benefits, visit members.healthdepotassociation.com to review your member materials. 
---
Your Lab Testing Discount

When your doctor orders lab tests, Health Depot membership plans with MyMedLab offers an affordable and confidential solution. By ordering tests through MyMedLab, you can save 50% to 80% versus your doctor's office or local hospital lab.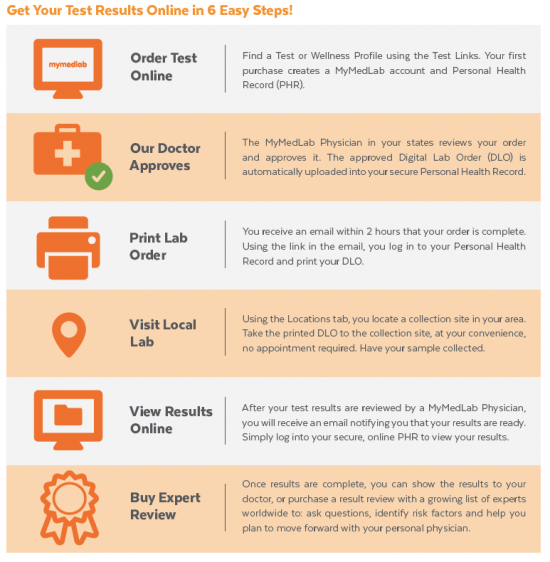 Simply visit https://depot.mymedlab.com or call 888-MY-MEDLAB (888-696-3352) to purchase testing 24 hours a day.
Additional information on MyMedLab is also on your Member Portal at members.healthdepotassociation.com.
Your Summer Health Check List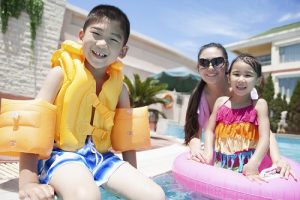 While the kids are out of school and the doctor's offices slow down – this is the perfect time to squeeze in your health to-do's before the next school year starts.
Annual Doctor Visit – this is a great time for a well-check visit as germ exposure in the waiting room goes down significantly in the warmer months. Regular health exams and tests help to identify problems before they start.
Dentist Check Up – The American Dental Association recommends a visit every six months where your overall oral health will be examined, in addition to cleaning your teeth of plaque and tartar. Your oral health often provides early indicators of other issues like diabetes, oral cancer and vitamin deficiencies.
Eye Doctor – It is recommended for children to get regular eye tests every 1 to 2 years to monitor potential changes in vision. Increased use of digital devices has created an unprecedented increase in myopia or nearsightedness.
Don't forget about basic health safety tips for the summer as well: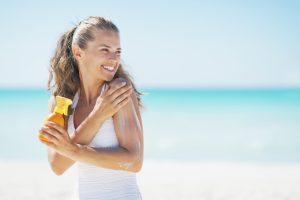 Hydrate – the higher temps can stress anyone's body, so be sure to stay ultra-hydrated and take breaks in shaded or air-conditioned places to avoid heat stroke or getting overheated.
Pay Attention Around Water – never leave kids unattended and don't swim too soon after eating.
Picnic Safety – summer barbecues can be unpleasant if your mayonnaise or salad with mayonnaise sits out in the sun. Don't forget about making sure meats are cooked thoroughly as well.
Itch Prevention – stay aware when around bees or wasps, as allergic reactions can become deadly. Long sleeves and/or bug spray can help prevent mosquito, tick and chigger bites.
Sun Burns – sunscreen in the summer is a must. Add a hat with a brim to help keep your face out of the sun.
Fruits & Veggies – More Matters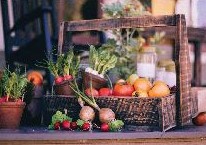 September will kick off Fruits & Veggies - More Matters Month and also begins the season of bountiful harvest, where a variety of seasonal fruits and vegetables are ripe for filling our dinner tables.
In addition to adding color and texture to a meal, fruits and veggies may help to reduce the risk of diseases, including heart disease and some cancers.  Eating healthy can also help prevent obesity and high blood pressure.  Rich with vitamins and minerals, fruits and veggies can help you feel healthy and have more energy.
However, fewer than 1 in 4 adults eat the recommended amount of fruits every day and fewer than 1 in 7 adults eat the recommended amount of daily vegetables.
The latest Dietary Guidelines for Americans recommend filling half your plate with fruits and veggies at every eating occasion, including snacks.  If this sounds challenging, just remember that all forms - fresh, frozen, canned, dried and 100% juice count toward your daily intake.
Eating a healthy diet with plenty of vegetables and fruits can help you:
Lower your risk for heart disease and some types of cancer
Maintain or reach a healthy weight
Keep your body strong and active
Here are some ideas to help you and your family fit more fruits and vegetables into your day:
Keep a bowl of fruit handy where the whole family can see it.
Cut up fruits and veggies ahead of time, so they're ready for quick, healthy snacks.
Challenge your family to try a new veggie or fruit every week.
Resources to help you and your family find recipes:
Make it a goal to try new, seasonal fruits and vegetables at every meal!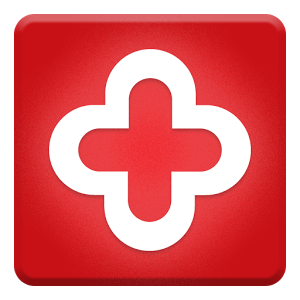 HealthTap – Ask a medical question and the app will send your question to its network of doctors to provide you an answer within a few hours. This app also provides access to a library of information on common medical concerns to spot symptoms and find a remedy.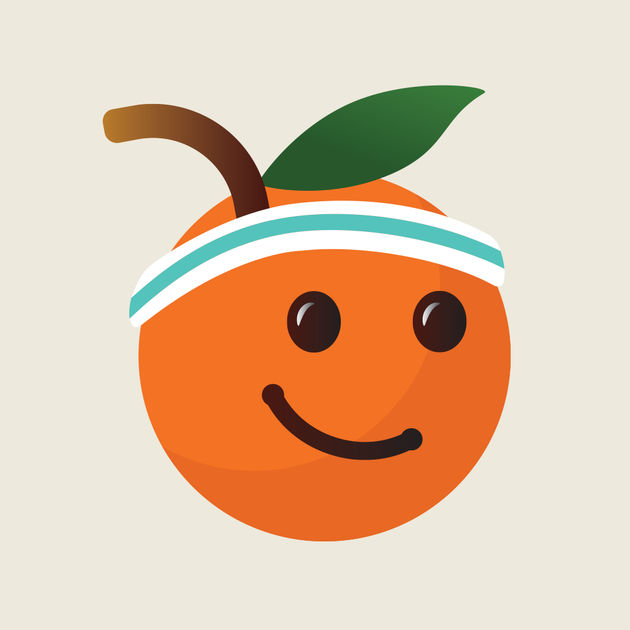 Fooducate – Grocery shopping just got more fun! Scan barcodes while shopping and get a quick description on how healthy the item is. This app will also track your sleep, mood and hunger levels to provide an analysis on how to best meet your health and fitness goals.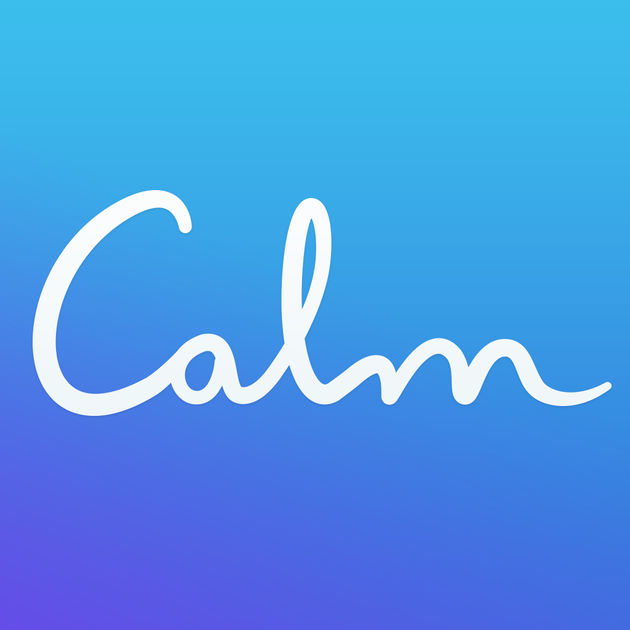 Calm– An app focused on mindfulness and meditation with guided meditations available based on your specific needs, like reducing overall anxiety or creating more forgiveness in your life.  For beginners, start with the "7 Days of Calm" series to learn the basics of meditation.