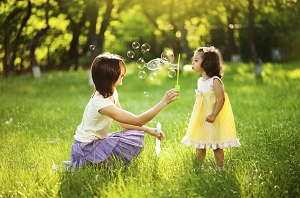 Spring has sprung!  This is a great time to get outside and get moving!  We are excited to offer some new opportunities for our members to save money and get healthy.
In this issue of Health Depot Digest, you will find info on the new Health Depot Scholarship Program in Members' Spot, information about auto & home discounts, as well as new Term Life Benefits in For Your Benefit. Check out tips on Moving More in Health & Habits.
For any questions or feedback regarding Health Depot, please feel free to contact our friendly member services staff at (855) 351-7535 or via email at info@healthdepotassociation.com.
In Health,
The Health Depot Association Board of Directors
Announcing the Health Depot Scholarship Program
"An investment in knowledge pays the best interest." Benjamin Franklin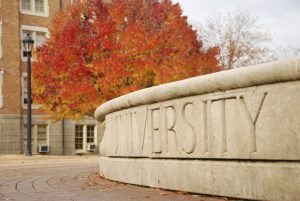 Health Depot is committed to helping members as their families pursue additional education, so we created a scholarship program to encourage bright and promising young students as they follow their dreams.  The scholarship program is open to dependents, age 26 and under of active Health Depot members. Members must be active as of the application deadline date.
Consideration for the scholarship includes academic performance, demonstrated leadership and participation in school and community activities, work experience, a statement of career and educational goals and objectives and an outside appraisal.
The deadline to apply is May 13, 2019 by 3:00 pm Central Time. Click here for more information about this exciting new program.
This program is administered by Scholarship America, a firm that specializes in managing sponsored scholarship programs.
New Term Life Benefits Available

For a limited time:  Health Depot Members* now have the opportunity to upgrade an existing membership with Term Life Insurance Benefits, underwritten by Amalgamated Life Insurance Company.
Plan for your family's future with four coverage options:
$15,000 / $12,500 / $10,000 / $5,000
All amounts are Guarantee Issued for the primary member.  And all Health Depot Life Insurance Benefits include an Accelerated Death Benefit where coverage applies at 50% to $7,500 with a 12-month life expectancy.
Monthly rates begin as low as $12.00.  This opportunity is open until July 31, 2019. Call (855) 351-7535 to add Life Insurance Benefits to your Health Depot membership today!
*This offer is only available to the primary member of a Health Depot Association membership plan that includes limited benefit and/or accident insurance benefits. Term life is not a stand-alone benefit and requires maintaining an active membership with limited benefit and/or accident insurance.
---
Introducing SnapQuote® by MetLife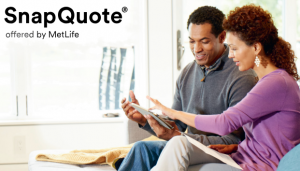 Health Depot and MetLife Auto & Home® are working together to provide savings for members on auto and home insurance through SnapQuote®.
Finding the right coverage, at the right price, with the right carrier can be intimidating.  That's why Health Depot is providing our members with a place to explore all Auto and Home insurance needs. It's fast. It's easy. And it puts the power of choice right where it belongs - squarely in your hands.
Visit www.snapquoteinsurance.com/healthdepot to get started today.
Move More and Make it Count
April has been designated as Move More Month, which is a great time to commit to being more physically active. The American Heart Association provides inspirational tips and resources designed to inspire a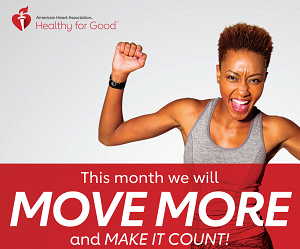 healthier lifestyle and create lasting changes through easy steps that you can begin today.
Simple Approach
Eat smart. Add color. Move more. Be well.
Add more colorful fruits and veggies to your diet
Make time for more physical activity
Create an overall healthier lifestyle with sleep habits, mindfulness, stress management, mental health and more
At Work
Take advantage of any opportunity to sit less and move more during your work day.  Every minute you move adds up, so make it count!
Take the stairs when possible
Stand up and do some basic strength exercises - squats, desk push-ups, wall sits and calf raises
Walk to a nearby restaurant instead of driving or ordering in
Ask a coworker to be your "work out at work" partner to help you stay accountable and motivated
Outdoors
You don't have to invest in a gym membership to get fit.  Plus, being active outdoors can make exercise more fun! Adults should strive for at least 150 minutes of moderate-intensity aerobic activity each week, and kids should aim for at least 60 minutes per day.
Family outings with physical activity can help get you all up and moving
Explore your neighborhood on foot or bicycle
Try to walk to nearby destinations like school, the grocery store or coffee shop
Work on your sports skills - toss the football, shoot some hoops, or play catch
At Home
Set a good example for the kids by finding ways to be more active around the house.  It may even help you stay on top of your housework!  Your goal should be to sit less, move more and add intensity.
Clearing the table, walking the dog, washing the car, taking the trash out, folding laundry, vacuuming and unloading the dishwasher can help get you and your family off the couch
Take a timeout on screens after dinner by taking a walk, riding your bikes, practicing a sport or playing games
Stand up and walk around during a phone call
Have a family dance party! Clear some space and get some music going to re-energize your household
On Your Own
Every time you stand up and do something, you're taking a step in the right direction. Keep your eye on the goal of moving more!
Go for a walk to shake off boredom
Join a recreational sports team
Try lessons in a new activity like dance, karate or archery
Get active for a good cause like 5Ks or Fun Runs aimed at fundraising for important charities
If you are looking for some daily challenges to keep things interesting, check the American Heart Association for ideas.  You can also follow Healthy for Good on Facebook and Twitter for a whole month of tips and tricks on how to move more and make it count!
Source: heart.org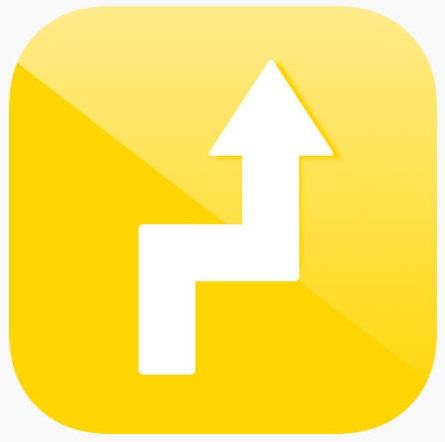 Stand Up! – Use this app to customize a reminder schedule to move at intervals from 5 minutes to 2 hours. There is also a handy countdown timer to let you know when your next break is.
Available for IOS and Android.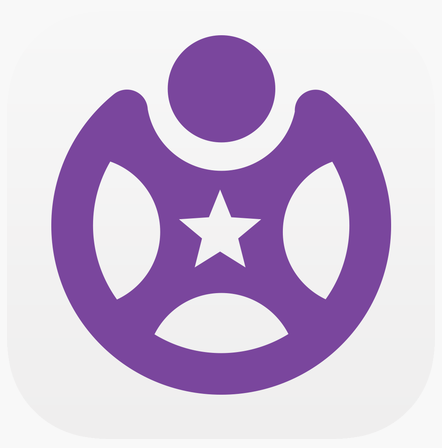 Fitocracy – This app is created much like a video game and encourages you to "level up" in real life by completing tasks and earning experience.
Available for IOS and Android.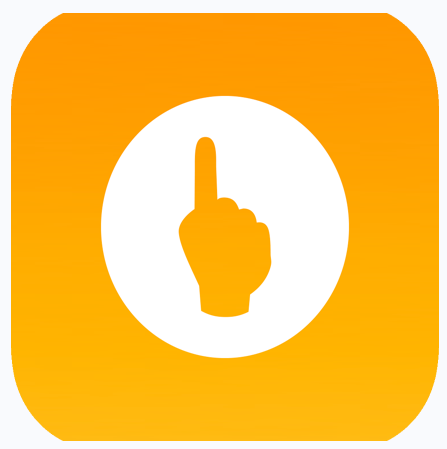 Nudge – This app conveniently integrates with all your other health apps to create an overall score based on your last 30 days of activity.
Available for IOS and Android.