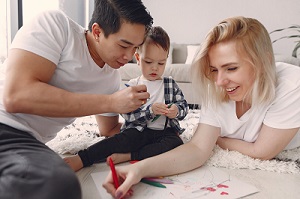 We want to first welcome our new Health Depot members! The snow and ice is finally starting to melt and spring is coming - the perfect time to build new health habits!
In this issue of Health Depot Digest, learn about the recent remarks from President Doug Abbott in Members' Spot, information about tax resources, pet insurance and additional accident benefits available in For Your Benefit. Check out tips for Energizing Your Healthy Habits and fun apps to kick Spring off in the best way in Health & Habits.
For any questions or feedback regarding Health Depot, please feel free to contact our member services staff via email at customerservice@premierhsllc.com.
In Health,
The Health Depot Association Board of Directors
Message from the President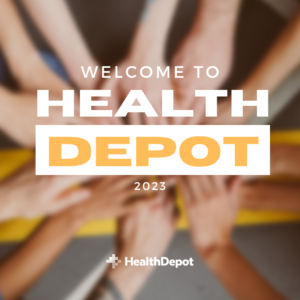 Health Depot President Doug Abbott provided an update about the association at the recent Annual Members Meeting in April. Find out more about his remarks here.
Trupoint Tax Service

Through Trupoint Tax Service, available on select Health Depot membership levels, members have 2 options for easily filing their tax return - do it themselves or save time and hassle by having a tax professional complete it for them. The DIY option is only $25 per return. Members who don't want to do their own return can use the mobile filing option with the assistance of a certified tax professional, which allows members to file their taxes anytime, anywhere in 10 minutes or less. Fees for the mobile filing option start at $150, but members will receive an estimate of the total fees that will apply after their submission has been reviewed.
Tax preparation resources include:
Free phone and email support
$25 for DIY options
Mobile filing option with certified tax professional help
Fees start at $150 for mobile filing
For more information about Trupoint, visit your member portal to review your member materials.
---
Embrace Pet Insurance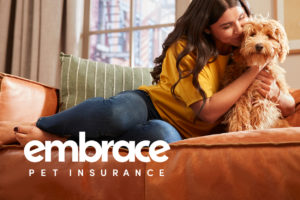 Health Depot and Embrace Pet Insurance are pleased to offer members an opportunity to protect their dogs and cats from all kinds of ruff stuff.
Embrace Pet Insurance offers comprehensive nose-to-tail accident and illness insurance for dogs and cats. Each policy includes access to the 24/7 pet health line, plus it's all backed by their award-winning customer service. Purchase Wellness Rewards* in addition to the insurance policy to get reimbursed for routine and preventative care such as vaccinations, spay or neuter surgery, flea, tick, and heartworm medication, and much more.
Highlights:
Get up to 90% back on bills at any vet on covered claims
Personalized plans to fit every budget with one annual deductible
Optional flexible Wellness Rewards plan
24/7 pet health line through PawSupport
Award-winning customer service
Find more information here about Embrace Pet Insurance or get a quote today!
* Wellness Rewards is offered as a supplementary, non-insurance benefit administered by Embrace Pet Insurance Agency in the United States. Wellness Rewards is not available in Rhode Island. 
---
Plan for the Unexpected
Supplemental Group Accident Only insurance provides cash benefits to help cover unexpected out-of-pocket expenses. HD SecureShield gives members access to valuable resources, especially designed to assist when unexpected emergencies arise.
In addition to the non-insured benefits* provided by The Health Depot Association, a SecureShield membership also provides members with access to supplemental Group Accident Only Insurance benefits, underwritten by Guarantee Trust Life Insurance Company. The SecureShield membership has a variety of supplemental insurance plan options to choose from: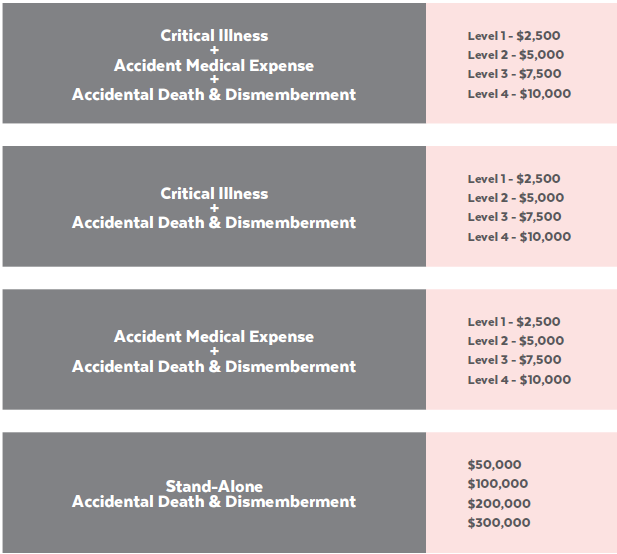 For more information about the SecureShield membership, call (214) 436-8882 or visit the SecureShield website.
*Association non-insured benefits vary by level. Consult member guide for more details.
Energize Your Healthy Habits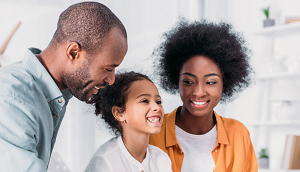 Spring cleaning is not just for your house. As the weather continues to warm up, use this time to build new health habits for you and your family.
Clean Out the Clutter

While creating a peace of mind with cleaning you also give your body the opportunity to keep moving by digging in your closets, washing windows, getting down to clean baseboards, and walking around with the vacuum, just make sure to turn it on first.
Sounds like plain old labor, but these movements can also be healthy and prevent yourself from becoming stagnant. Physical activity is not strictly defined by going to the gym or running laps. General house cleaning can burn up to 136 calories per hour. Moving large furniture and boxes can increase calories burned to 340 per hour, according to website Calorie Lab.
Keep Your Food Supply Updated and Healthy
With many great spring vegetables coming into season and restock of pantry items after a long winter gives you the chance to reset your meal planning or swap out some healthier options.
Don't let your cupboards sabotage your meal prep. Look for low or reduced salt items and avoid added sugars in foods and beverages. Even bring in some new spices to the mix instead of reaching to refill the salt shaker.
Go Outside
You may be eager to get out on your patio or begin preparing your lawn and garden. These activities not only allow for a pleasant outdoor space, but also a "zone of peace". There are many hidden forms of exercise in preparing outdoor spaces too. For example, you may lift patio or decorative stones back into place, carry pots, push wheelbarrow, plant seeds, bring out the grill and patio furniture, and do lawn maintenance.
Getting back to nature can help you connect with yourself and improve your overall sense of well-being," said Teresa Kay-Aba Kennedy, a holistic health counselor, a Harvard Business School-trained strategist and an American Heart Association spokeswoman.
Look Ahead
Continue to plan physical activity in and outdoors. By keeping a plan for physical activity your body will be more prepared for the upcoming spring and summer vacations. Brisk walks, dancing, or taking stairs instead of elevators will keep you on your toes and fit for long vacation days and also help in meeting the recommended 30 minutes of physical activity at least 5 days a week.
Why not make more of your vacations and get a jump start on planning by walking to your local library for information.
Boost Your Immune System
Drinking more water – It is recommended that each person should drink eight 8-ounce glasses of water every day. If meeting this goal is difficult for you, drinking decaffeinated hot tea can count as part of your water intake.
Managing your stress – Being stressed daily can overwork your immune system and can limit your ability to remain healthy. Prioritizing self-care can help reduce stress. Whenever you're feeling overwhelmed, try going for a walk, reading a book, or doing a hobby you enjoy.
Sleeping – Sleep is a natural immunity booster. When you don't get enough rest, your body's natural immune cells degrees causing the inflammation cells to rise. Getting the recommended seven to eight hours can help strengthen your body's immune system.
Source: American Heart Association, Allina Health
---
Fresh Spring Recipes
Along with your spring cleaning, dust off some new recipes that are delicious and healthy! It's the perfect time to try out these new takes on some classic flavors. Click on the recipes for more details.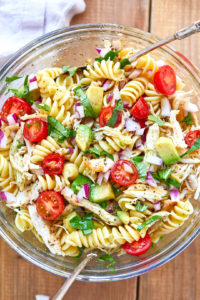 Garlic Butter Chicken with Parmesan Cauliflower Rice
Done in fifteen minutes, so it's perfect for a quick weeknight meal. This recipe uses cauliflower as a substitute for grain rice and provides extra flavor with the garlic and butter!
Chicken Pasta Salad
This salad is a keeper - it stays good up to three days in the refrigerator! Easy to make with fresh ingredients, this healthy chicken pasta salad will keep you coming back for more.
Fajita Chicken Breasts Casserole
Craving Mexican food, but still want to stay healthy? This casserole combines a few simple ingredients into one dish for low-carb, delicious meal.
---
Get Moving!
Spring is a great time to get out and enjoy the weather. Don't worry if you are just getting started with building a fitness routine. We've found some easy ways to start building some new health habits. Click on the links below for more info.
A Week of Fitness for Absolute Beginners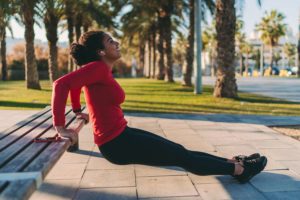 Learn the basics of how to set up a workout program, identify the right level of cardio for you to reach your goals and implement a week's worth of workouts, broken down by day.
15-Minute Workout
Review some basic fitness moves like squats, push-ups, planks, lunges and more - all designed to create a 15-minute workout that can be done from the comfort of your home.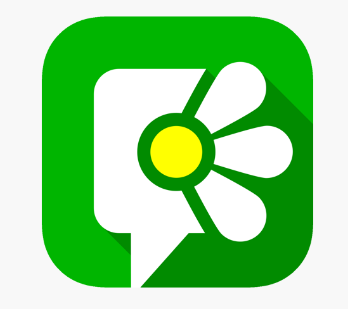 Garden Tags – This is an all-in-one app for gardeners with planting advice, identification and garden management. Get inspired from fellow gardeners as you plan your garden.
Available for IOS and Android.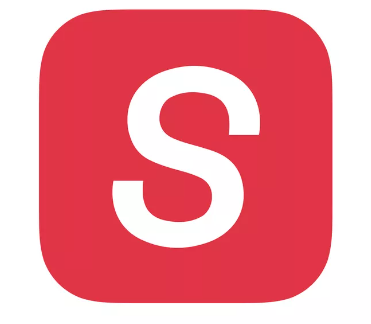 Sortly – Create a visual inventory by taking photos of items or scanning QR codes. Sort them into category folders by location.
Available for IOS and Android.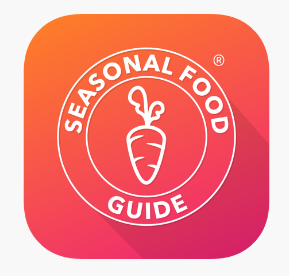 Seasonal Food Guide – This app provides a comprehensive digital almanac of seasonal, local food available.
Available for IOS and Android.