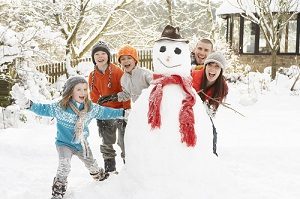 We are excited to kick off 2018! The Health Depot Association is now 18,000+ members strong, and we are proud to provide you with resources to help you manage the costs associated with your health. Given the positive feedback to the newsletter, the Health Depot Digest will now be a quarterly publication, filled with timely information about your membership.
This year, resolve to keep your family and pets safe, make sure your eyes are healthy and make some savings goals. In this issue of Health Depot Digest, you will find info on the next Annual Member Meeting in Members' Spot, a new resource for your pets in For Your Benefit, as well as savings resources in Health & Habits.  
Health Depot members also have access to a new insured Vision benefit that can be added to any Health Depot membership. Learn more about HD Insight below. 
For any questions or feedback regarding Health Depot, please feel free to contact our friendly member service staff at (855) 351-7535 or via email at info@healthdepotassociation.com.
In Health,
The Health Depot Association Board of Directors
Join Us for the Health Depot Annual Member Meeting
Our Annual Member Meeting will be held on April 6, 2018 at 2:30pm CST via teleconference. To attend the meeting, simply RSVP by March 23, 2018.  Upon RSVP, we will forward you the details on how to join.
If you can't attend the meeting, you can still submit your vote by proxy.  To request a proxy form, email info@healthdepotassociation.com and complete the proxy form by March 23, 2018.
Have a question for the Health Depot Board to discuss during the meeting?
You can submit questions for the Health Depot Board of Directors to address at the meeting. Simply email your questions to info@healthdepotassociation.com.
---
Follow Us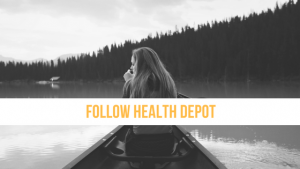 Visit our blog – Health Touchpoint – for timely articles on health and wellness!  Stay up to date by following us on Facebook, LinkedIn and Twitter too.
Vision Resources for You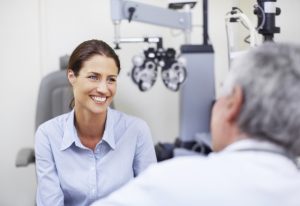 Approximately 11 million Americans over the age of 12 need vision correction, but that's only one reason not to skip your annual eye exam. Regular eye exams can also detect eye diseases early and preserve your vision.
Many of Health Depot memberships include an EyeMed vision discount, so members and their dependents can save on eye exams, lenses and frames by using the EyeMed national network of over 65,000 vision providers in 26,000+ places.
For an insured Vision benefit, members can add HD InSight to their membership for benefits through the MESVision PPO Network for full coverage on annual eye exams, eye glass frames, lenses and contacts every 24 months. Visit the HD InSight page for more details or contact Member Services at (855) 351-7535 for more information.
For more information about your Health Depot Vision discounts or benefits, visit members.healthdepotassociation.com to review your member materials. 
---
Save on Pet Tracking
The Health Depot is committed to bringing savings opportunities to members whenever possible. That's why Health Depot and Pin Paws have partnered to offer our members special savings on pet tracking services through this affinity partner savings program.
Pin Paws
78 million dogs and 85.8 million cats are owned in the US¹. The American Humane Association estimates over 10 million dogs and cats are lost or stolen in the U.S. every year. 1 in 3 pets will become lost at some point during their life. A family pet is lost every 2 seconds².
Through an affinity partner savings program with Health Depot, Pin Paws provides you with a simple, yet innovative way to keep track of your pet. By using an ultra-lightweight pet tag that contains a NFC chip, all of your pet's information and your contact details are stored in the cloud and can be accessed anywhere. Your pet's profile can be found by scanning the QR code, going to PinPaws.com or calling the toll free number. The owner then receives a SMS notification of their pet's GPS location.
All Health Depot members receive a 30% discount off the monthly $9.99 membership fee, which includes a pet tag. An additional pet is $4.99 a month and is also subject to the 30% discount.
For more information about Pin Paws, please visit the Members' Spot on the Health Depot website.
¹Source: American Pet Products Association 2015-2016 (APPA)
²Source: American Humane Association
Glaucoma Awareness Month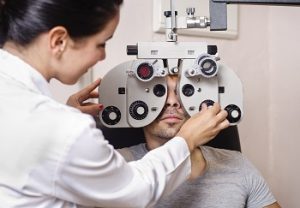 What is Glaucoma?
Glaucoma disrupts your vision when there is heightened pressure in your eye. It is the leading cause of preventable blindness. Loss of sight is gradual, without warning, and is permanent.4
3 million Americans aged 40 or older have Glaucoma. Numbers are estimated to increase by 50% to 4.3 million by 2032.4
Facts About Glaucoma
40% of vision can be lost without a person noticing.4
50% of people with Glaucoma don't know they have the condition.2

11% of cases of blindness are caused by Glaucoma.4
Who is most at risk?
People with Diabetes4
African Americans are 6 to 8 times more likely to have Glaucoma4
Family members of those already diagnosed4
Tips for Living with Glaucoma
Keep your blood pressure at normal level.1
See your eye doctor regularly and tell your doctor what medications you are taking.5
Exercise, maintain a healthy body weight and don't smoke.4
Remember to schedule an appointment with your eye doctor annually. People at high risk for Glaucoma should get a comprehensive eye exam, including eye dilation, every year. See the above article on Health Depot vision resources for more information on possible benefits available to you and your family.
Sources: MESVision
1-Bright Focus Foundation. 9 Tips for Living with an Eye Disease (n.d.) Retrieved January 8, 2018
2-Centers for Disease Control. Glaucoma Project (n.d.) Retrieved January 8, 2018
3-Centers for Disease Control. National Data (n.d.) Retrieved January 8, 2018
4-Glaucoma Research Foundation. January is Glaucoma Awareness Month. (n.d.) Retrieved January 8, 2018
5-Glaucoma Research Foundation. What You Can Do to Manage Your Glaucoma (n.d.) Retrieved January 8, 2018
---
Eating Healthy on a Budget
Many of us are working hard and sticking to our New Year's resolutions, whether that means going to the gym more, taking time to relax or meditate, or eating healthier. Often, we want to eat more nutritious and tasty meals, but don't want to pay the higher prices associated with healthier diets. Though eating better can be expensive, it doesn't have to be! And the benefits like increased productivity, weight loss, and stress reduction are well-worth the investment. Here are a few tips to eat healthy while sticking to a budget:
Buy and Freeze In-Season Produce- Buying produce out of season can be a stretch on the wallet, but if you stock up while it's in season, you can freeze what you don't eat for use in meals later in the year.
Bargain Hunting- The next time you go to the store, make sure you take a minute to see what's on sale and plan your meals accordingly. Take advantage of coupons, savings cards, and other deals. You will be surprised at how far you can stretch your dollars when you take the time to look around.
Try Cheaper Cuts of Meat- While they may sound less appetizing, try cuts like bone-in chicken breasts or tougher cuts of red meat. If you throw them in the crock-pot, they can still turn out flavorful and tender.
Bulk Up with Beans and Whole Grains- Grains like brown rice and quinoa are better for you than processed grains, along with black beans, are a great way to add some bulk to your meals that will fill you up. Ethnic cuisines, like Indian and Mexican dishes, are a great way to utilize healthy grains and change up your meals.
Eating healthier doesn't have to be harder! Simply take a few minutes to shop carefully and plan your meals accordingly. You'll be surprised at how much you and your family enjoy it.
Sources: http://www.thekitchn.com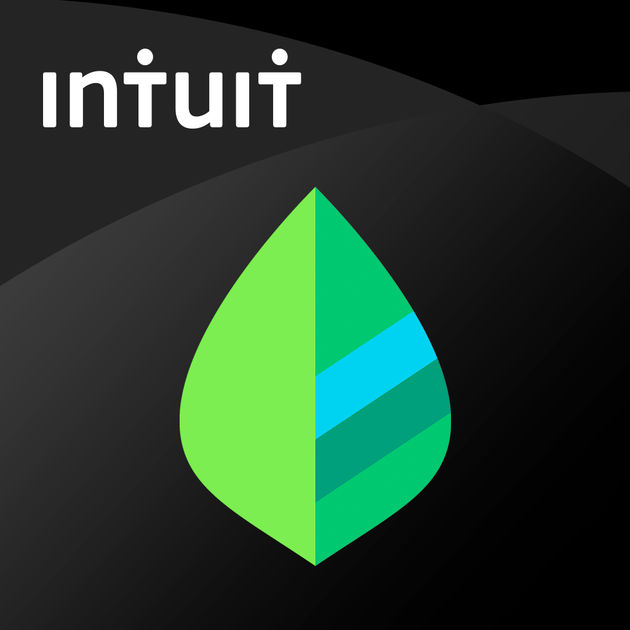 Mint – Stay on top of your bills with this app, which allows you to set up a free account and see your bills and money all in one place. Create budgets, get notifications for bills and unusual account charges and get a free credit score report to see how you can improve it now to get the things you want.
Available for IOS and Android.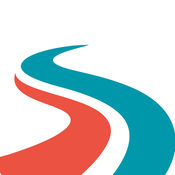 GasBuddy – Post about current prices, check station reviews and complete fun challenges to win gas cards in this convenient app. 
Available for IOS and Android.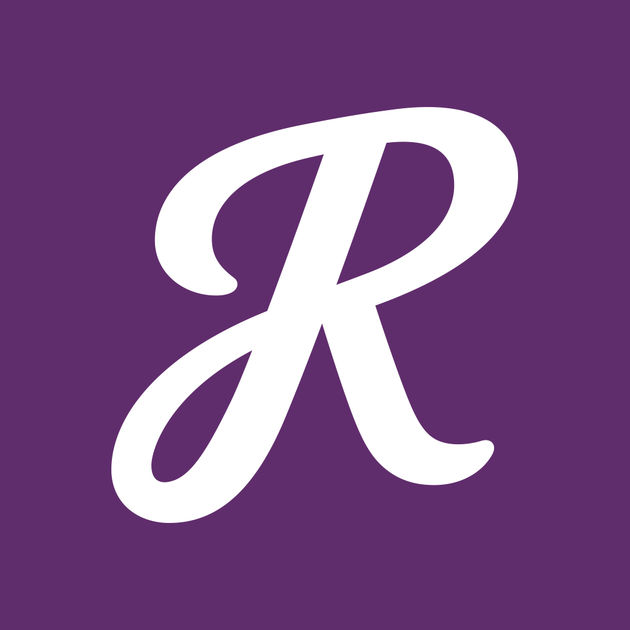 RetailMeNot – Browse coupons and deals from name-brand retailers like J. Crew, Starbucks, Target, Bed Bath & Beyond and hundreds more. Use the app to save the coupons for easy access. Get notifications for coupons set to expire and search for deals at the nearest stores to you. Simply show your phone at the cash register to use coupons.
Available for IOS and Android.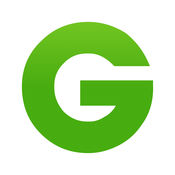 Groupon – This app consistently brings great deals and values to your fingertips. Searchable by local vendors, products to purchase, vacation deals and coupons, find your favorites and try some new places as well! Save as much as 50-90% by checking Groupon before making a purchase.
Available for IOS and Android.