Make 2019 your year for health and wellness! Health Depot is proud to offer its members quality discounts and benefits to help you manage your healthcare and the associated costs.
In this issue of Health Depot Digest, you will find info on the next Annual Member Meeting in Members' Spot, information about lab testing discounts in For Your Benefit, as well as helpful tools to survive the winter months in Health & Habits.
Health Depot members also have access to a new Emergency Medical Air Transport benefit. Learn more about AirMed in this issue.
For any questions or feedback regarding Health Depot, please feel free to contact our friendly member service staff at (855) 351-7535 or via email at info@healthdepotassociation.com.
In Health,
The Health Depot Association Board of Directors
Join Us for the Health Depot Annual Member Meeting
Our Annual Member Meeting will be held on March 6, 2019 at 11:30am CST via teleconference. To attend the meeting, simply RSVP by February 22, 2019.  Upon RSVP, we will forward you the details on how to join.
If you can't attend the meeting, you can still submit your vote by proxy.  To request a proxy form, email info@healthdepotassociation.com and complete the proxy form by February 22, 2019.
Have a question for the Health Depot Board to discuss during the meeting?
You can submit questions for the Health Depot Board of Directors to address at the meeting. Simply email your questions to info@healthdepotassociation.com.
Emergency Medical Air Transport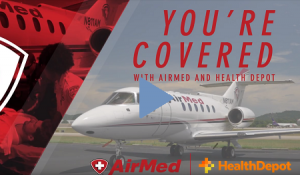 What if a medical emergency occurred while you were hours from home – or halfway around the globe? Health Depot now offers membership levels with air medical transportation coverage from AirMed. Wherever you are and whatever the medical need, you have seamless access to the highest level of acute care provided by the leading air medical company in North America.
From the second you contact AirMed, a team of seasoned experts springs into motion. They immediately begin all necessary coordination of your medical, security or transport needs. You or your dependents are covered with these services 24/7/365:
Access to a medical consultant
Pre-trip planning assistance
Your choice of hospital
Dedicated patient advocacy
Arranged medical transport
Advice on security risks
For more information about AirMed, visit www.airmed.com. To add a membership level with AirMed, call (855) 351-7535.
---
Your Lab Testing Discount

When your doctor orders lab tests, Health Depot membership plans with MyMedLab offers an affordable and confidential solution. By ordering tests through MyMedLab, you can save 50% to 80% versus your doctor's office or local hospital lab.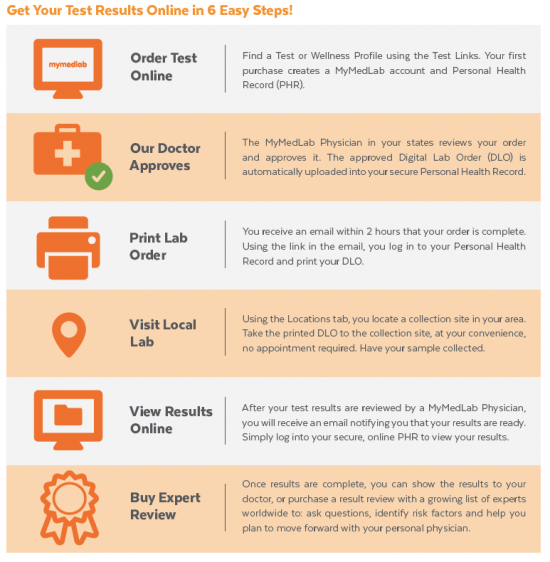 Simply visit https://depot.mymedlab.com to purchase testing 24 hours a day.
Additional information on MyMedLab is also on your Member Portal at members.healthdepotassociation.com.
Please note: Minors under age 18 only have access to the tests included on the "No Lab Visits" tab.
Winter Safety Tips
Winter is never a surprise, but it's easy to let the cold temperatures sneak up on us.  Be sure to stay healthy and safe by planning ahead.
Prepare Your Home
Staying cozy in a warm house is no guarantee of safety.  Be sure to review the following in your home:
Winterize your home with weather stripping, insulating water lines on exterior walls, repair any roof leaks and clean out your gutters.
Check your heating system and fireplaces. Have a safe alternate heating source available.
Install and test batteries on smoke detectors and carbon monoxide detectors.
Equip Your Car
Keep your car running smoothly in cold weather with these preparations:
Service your radiator and maintain antifreeze level.
Check your tire treads and add snow tires if needed.
Keep a full gas tank.
Use a winterized windshield wiper formula.
Store a winter emergency kit in your car with items like a portable cell phone charger, blankets, food and water, booster cables, flares, maps, flashlight and first aid kit.
Expect the Unexpected
Weather-related emergencies are always possible, including power outages.
Stock shelf-safe food and bottled water.
Ensure your cell phone is always charged.
Keep an eye on the weather forecast, especially before travel.
Store an up-to-date emergency kit with battery-operated devices like flashlights, radios and lamps; a first aid kit and baby items.
Protect your family from carbon monoxide and keep grills, camp stoves and generators out of the house, basement and garage.
Make sure you check on family and neighbors who are at risk from cold weather hazards. If you have pets, bring them inside.  Stay ahead of the cold weather hazards of winter by following these safety tips.
Source: CDC.gov
---
Staying Active During Winter Months
It is so tempting to snuggle on the couch and watch Netflix during the cold months, but exercising in cooler weather does have some advantages:
No heat and humidity- The brisk temperatures can help you feel invigorated and move more quickly during a workout.
Workout longer- When you aren't drained from hot temps, you might have more stamina and in turn, burn more calories
Get some sun - Sunlight has been proven to improve your mood and boost vitamin D levels in your body.
Boost your immunity- With just a few minutes of exercise a day, you can prevent simple bacterial and viral infections, according to the CDC.
Ideas for outdoor activities:
Brisk walking or hiking
Jogging
Raking leaves
Shoveling snow
Ice skating
Sledding
Skiing
Snowshoeing
Sources: Heart.org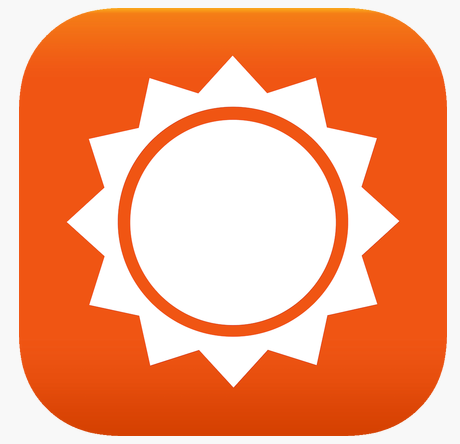 AccuWeather – Keep an eye on cold temps and winter storms with AccuWeather. Considered one of the best in tracking weather conditions, you can stay connected to the latest developments.
Available for IOS and Android.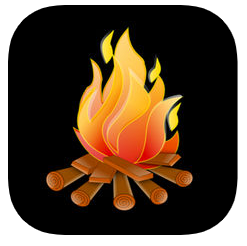 Survival Guide – This app is designed to help you survive winter with tips from starting a fire to finding food if you are stranded.
Available for IOS and Android.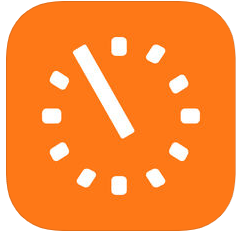 Amazon Prime Pantry – When you don't want to leave the comfort of your warm house, shop for groceries and other household items on your phone with an Amazon Prime account.
Available for IOS and Android.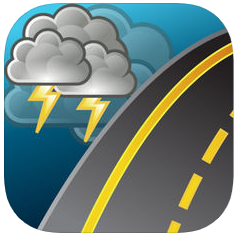 Weather Route – Check current weather for your entire road trip and get recommendations for the best departure times with the Departure Assistant feature.
Available for IOS and Android.