Other Information
Monthly Rates
HD Protection Monthly Membership Rates
Member
$26.95
Member + 1
$26.95
Member + Family
$26.95
*One-time $25 enrollment fee applies.
Membership Eligibility
Between the ages of eighteen (18) and sixty-four (64)
Reside in an available state
Spouses and Domestic Partners accepted
Dependent children must be under age twenty-six (26)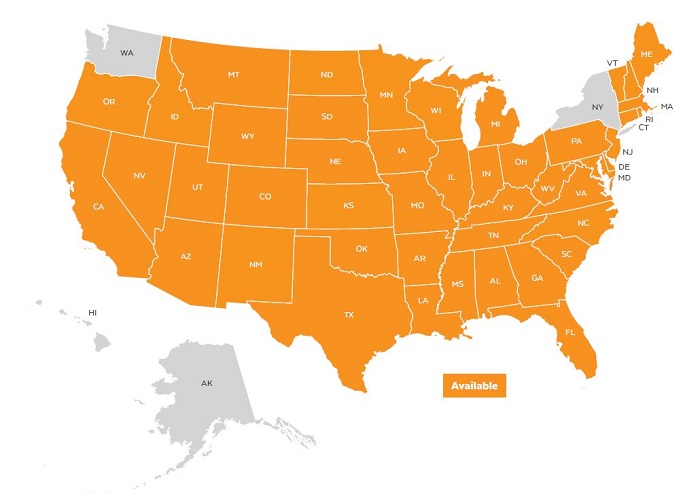 N/A in AK, HI, NY, WA.
Health Care Discounts Disclosure
Not Available in AK, OK, UT, VT, WA. If members move to one of those states, their discount medical benefits will terminate.
The discount medical, health and drug benefits (The Plan) are NOT insurance, a health insurance policy, a Medicare Prescription Drug Plan or a qualified health plan under the Affordable Care Act.
The Plan provides discounts for certain medical services, pharmaceutical supplies, prescription drugs or medical equipment and supplies offered by providers who have agreed to participate in the Plan. The range of discounts for medical, pharmacy or ancillary services offered under The Plan will vary depending on the type of provider and products or services received. The Plan does not make and is prohibited from making members' payments to providers for products or services received under The Plan. The Plan member is required and obligated to pay for all discounted prescription drugs, medical and pharmaceutical supplies, services and equipment received under The Plan, but will receive a discount on certain identified medical, pharmaceutical supplies, prescription drugs, medical equipment and supplies from providers in The Plan. The Discount Medical Plan Organization is Alliance HealthCard of Florida, Inc., 5005 Lyndon B Johnson Fwy #1500, Dallas, Texas 75244. You may call 855-351-7535 for more information or visit members.healthdepotsassociation.com for a list of providers. The Plan will make available before purchase and upon request, a list of program providers and the providers' city, state and specialty, located in the member's service area. Alliance HealthCard of Florida, Inc. does not guarantee the quality of the services or products offered by individual providers. You have the right to cancel your membership at any time. If you cancel your membership within 30 days of the effective date, you will receive a full refund of all periodic charges. The processing fee is non-refundable except in AR, MD and TN. To cancel you must, notify the Health Depot Association verbally or in writing; notify Health Depot Association at 6801 Gaylord Parkway, Suite 402, Frisco, TX 75034 or by calling 855-351-7535. We will stop collecting membership fees in a reasonable amount of time, but no later than 30 days after cancellation. Any complaints should be directed to Alliance HealthCard of Florida, Inc. at the address or phone number above. Upon receipt of the complaint, member will receive confirmation of receipt within 5 business days. After investigation of the complaint, Alliance HealthCard of Florida, Inc. will provide member with the results and a proposed resolution no later than 30 days after receipt of the complaint.
Note to DE, IL, LA, NE, NH, OH, RI, SD, TX, and WV consumers: If you remain dissatisfied after completing the complaint system, you may contact your state department of insurance.
Note to MA consumers: The plan is not insurance coverage and does not meet the minimum creditable coverage requirements under M.G.L. c. 111M and 956 CMR 5.00.
close
Choose Level of Coverage: