At the recent Health Depot Annual Members Meeting, President Doug Abbott shared his thoughts on the progress of the association. The following is an excerpt from the meeting:
As the first quarter of 2018 comes to a close, we are pleased with the growth and progress of the Health Depot Association over the past year. Our membership has grown to more than 20,000 strong across the country – members all committed to managing their health and wellness for themselves and their families.  In 2017, we had some members hit hard with Hurricanes Harvey and Irma. With donations to the American Red Cross and working with partners like Teladoc, we will continue to help support those affected by the recent hurricane and natural disasters as our members work to get their families safe and businesses growing again.  Our focus will continue to be on our members and providing the highest level of satisfaction with their membership and the benefits that Health Depot provides.
To provide more options and flexibility for our members, Health Depot created new membership levels and benefits for vision, dental and fixed-indemnity in 2017. We have also partnered with Pin Paws to create an affinity partner savings program for pet locating services. Additionally, through our newsletters, blog articles and social media community, our goal is to provide Health Depot members with timely and relevant content and resources to help as you research information and make decisions about health and wellness.
The remainder of 2018 promises to be an exciting year for associations like Health Depot. With a new executive order signed by President Trump in October 2017, the country is providing a new focus on Association Health Plans and Short Term Limited Duration plans, which we hope will make new opportunities and benefits available to you through Health Depot. We are receiving regular updates regarding this news as it develops and will share information with you as we learn more.
We are committed to researching industry-leading benefits and resources on your behalf so that you and your families have access to the health and wellness tools you need and look forward to continuing to serve you in 2018.
Sincerely,
Doug Abbott

Amidst the beauty of the orange and red leaves there's one other striking color that catches eyes every October, pink! The minute we see the ribbons, balloons and NFL football players' gloves and cheerleaders shaking pink pompons we know it's Breast Cancer Awareness month. But, breast cancer awareness month is more than just wearing a pink ribbon or article of clothing or joining in on a walk or fundraiser, it's a reminder to make sure you're taking the necessary precautions to take care of yourself and loved ones.
In 2017, the American Cancer Society estimates there will be 252,710 new cases of invasive breast cancer. Regular mammograms increase your chances of finding cancers before the symptoms become present. Those with an increased risk because of age, genetics, etc. are recommended to have MRI screenings as well.
Each year we see posts about how to do your own exams at home and early detection signs so instead of that we will give you some ways that you can join the fight against breast cancer.
Get the Breast Health Guide - Visit the National Breast Cancer Foundation site and sign up for your free Breast Health Guide. Then, share the link with your friends and family.
Become an Advocate - Stay up-to-date with legislative actions and current advocacy initiatives that support funding and treatment.
Volunteer or Hold a Fundraiser - Many programs are available through Susan G. Komen and the National Breast Cancer Foundation to raise money to provide mammograms, support and education.
Breast Cancer Awareness should be practiced year round but October is a special month in the fight. Celebrate the survivors and remember those whom lost the battle by wearing your pink this October. But remember, early detection is key in increasing survival rates. Set up your reminders and stay in-the-know with the latest research so you can make the right choices for you and your loved ones.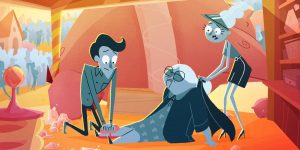 With all of the recent news about hurricanes and flooding, have you wondered how you would be able to help in a natural disaster? Emergency responders aren't always nearby and you may be able to save a life by taking simple actions immediately.
FEMA provides an overview that can be used for your own education, as well as your community.  The highlights are:
You Make a Difference - by acting quickly and purposefully, you can save lives.
Call 9-1-1 - operators are highly trained and will help you assess the situation, take appropriate action and be as safe as possible.
Stay Safe - use all your available senses like sight, hearing and smells to use your best judgement to determine your course of action.
Stop the Bleeding - identify the source of bleeding, finding something to put between the blood and your hands, and applying firm, steady pressure until EMS arrives.
Position the Injured - if a person is conscious and breathing, allow them to position themselves, but if unconscious, learn the proper positioning techniques.
Provide Comfort - use simple words to comfort and engage with the injured and provide practical assistance.
Learn more about how you can help your community in times of emergency at ready.gov/until-help-arrives.